Does trisha quit after hearing the full story of Thalapathy 67.?

Actor Vijay is acting in his 67th film under the direction of director lokesh kanagaraj after the film 'Varisu'. The title of the film was released a few days ago along with the promo video. Titled 'Leo', this promo is getting good responses from fans. The shooting of 'Leo', which started last month, is currently underway in Jammu and Kashmir. The photo of priya Anand, Sanjay Dutt, Arjun, trisha, and the entire crew went viral on social media. In this case, only actress trisha returned to chennai after three days.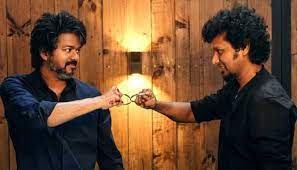 As usual, the netizens said that the director lokesh kanagaraj has shown his work and like the villain will kill the heroine in this film like in other films, so trisha returned to chennai after acting in the scenes in three days. But as soon as actress trisha came, she deleted the comments she had posted on social media regarding Thalapathy 67. Due to this, fans are saying that trisha and Vijay have left the film. trisha is now getting her chance again. She has come down with a full breath to catch up.
As for lokesh Kanagaraj's films, heroines are not important in his films. trisha, who has come back to the top with a top character, may have even left thinking that if she comes and goes as a dummy, her career will go away again.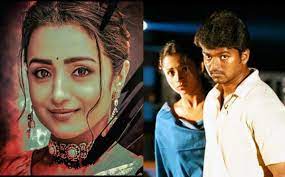 trisha is also likely to join actor Ajith's next film. Chances are high that even director lokesh kanagaraj has fired trisha performance for a job that she was not satisfied with. However, actress trisha did not withdraw from the film 'Leo' as she has not yet removed the photo she took with Thalapathy Vijay during the pooja of the film 'Leo' from her twitter page.
మరింత సమాచారం తెలుసుకోండి: