It is known that the death of Vijay Antony-Fatimala's beloved daughter meera Balavan broke the hearts of all. The sight of the parents in tears plunges everyone into grief. Although Vijay is a tamil actor, he is very close to the telugu audience. Personally, the fans here love him so much. The fans of the audience are saddened that such a person who has a great mentality and a dreamer of nature.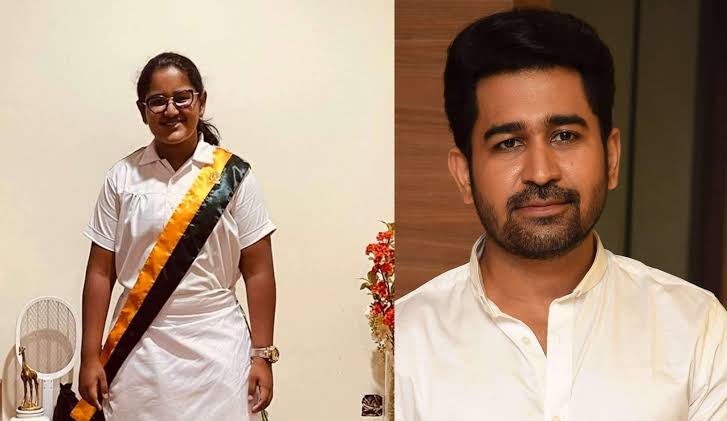 Recently, Suicide note discovered in Meera's room.. chennai Police received that letter and what was written in it? Did she really write that letter? The details are being verified. In that letter meera said that she misses her friends and teachers. Also, it seems that the family will suffer a lot due to her death. And finally, Mira has finished the letter "Love you all.. Miss you all". 
It seems that they got that letter from Meera's notebook. But on which day was the letter written? Was it written minutes before suicide?  Is that really her style of writing? They are investigating in that sense. Seeing that letter, the parents are getting more sad.Don't you want to say a word to me? Fatima is crying. Remembering the last words they spoke to their daughter, the parents were overwhelmed with grief. Presently there is a gloomy atmosphere around Vijay Antony's house. It is known that meera hanged herself in the early hours of 19th.
మరింత సమాచారం తెలుసుకోండి: