Secunderabad GRP sources said that a young man was caught giving a packet of Cannabis as a gift to a young woman who refused to love him.
Vinay Kumar from Visakhapatnam was working for a private company. The girl refused when told he was in love with the young woman from the same area who studied with him. He conspired to take sides with this.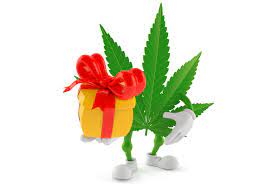 She left for secunderabad by train on May 31, 2018, along with two other friends. Upon learning of this, he gave her a 3 kg packet of marijuana, believing it to be a gift of friendship. Before the train reached secunderabad the next day, the GRP informed them that the young woman was smuggling Cannabis.
She was taken into police custody at the station. However, the police concluded during the investigation that he had cheated her by giving her marijuana in the form of a gift packet. The matter was brought to the attention of superiors and the young woman was released on their orders.
On the same day, the police registered a case against Vinay Kumar. He has been on the run ever since. Vinay was arrested and taken to the station on thursday after being called by GRP officials to say there was nothing, just to speak for information.
He pleaded guilty at trial and was remanded in custody until further notice.
మరింత సమాచారం తెలుసుకోండి: