Nature has a lot of sharpeners. They estimate that understanding the cycle will take at least ten years. 
Fifty lakh income per year ?!
While discussing all of this, the counsellor brought up an important point. Near a hill station, there is woodland. The front page of a newspaper published an advertisement for fifty lakh rupees per year. 
When dialled that farmer's number and inquired, it was pitiful. What a way to add salt to my wounds - Don't expect to make a lot of money. 
When questioned why he was lying in this manner. He stated that he had said exactly what he had intended to say. But, look at the Dharma, after five months the interview happened, all of the trees were planted in the garden died. Not to mention the fact that Not to mention the positive and negative aspects. 
The bridge of agriculture is to go and stand with the already yielding. Traditional knowledge is extremely valuable, although many newcomers to agriculture have entered the area. 
Innocents snared in a snare
My issue is that commercials like this should not mislead the younger generation who are entering the profession blindly, like a one-day living tumour. 
Many folks I know are simply trapped with such an account. I've witnessed some people that attacked this industry with a glitzy attitude and ended up losing their entire investment. 
I've also seen others who have persevered and gained a thorough understanding of agriculture. I went to their gardens and received a lot of advice before returning.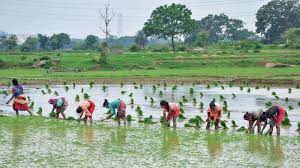 It takes on a new meaning when combined with green. Choosing green as a career is a unique experience. The Department of Agriculture says it's not suited for individuals who want to use three days as a feast medicine. 
First and foremost, we must accept reality. jasmine can be had for as cheap as 2,000 rupees per kilo. At the same time, they'll give it away and toss it in the trash one day. Take a whiff of the jasmine in the sewage. As a symbol, this is what I would say about today's agriculture. There are no simple additions and subtractions in this field.
All other issues are the fault of those who refuse to adapt. You'll also be getting rid of unnecessary clutter!
మరింత సమాచారం తెలుసుకోండి: