WHO approves another malaria vaccine..!?

Another malaria vaccine has been approved by the World health Organization (WHO). The R21/Matrix-M malaria vaccine, developed by the university of Oxford in collaboration with the Serum Institute of india, has been recommended by WHO for use after meeting the necessary safety, quality, and efficacy criteria. This malaria vaccine was recommended for use by the WHO Independent Advisory Panel, the Strategic Advisory Group of Experts (SAGE), and the Malaria Policy Advisory Group (MPAG) after a rigorous, detailed scientific review. Also, it is a three-dose vaccine. Researchers say it is 75 percent effective against malaria. This is the second malaria vaccine approved by the WHO. This recommendation is based on pre-clinical and clinical trial data. It showed good safety and high efficacy in sites with seasonal and perennial malaria transmission in four countries. This makes it the second World health Organization-recommended vaccine to prevent malaria in children," the Serum Institute of india said in a statement.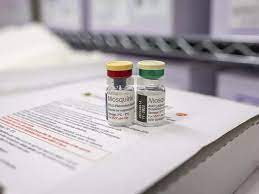 Further, with the support of the european and Developing Countries Clinical Trials Partnership, the Wellcome Trust, and the european Investment bank (EIB), it was developed by the Jenner Institute of Oxford university and the Serum Institute of India.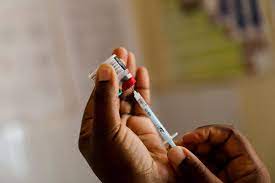 And, to date.. this malaria vaccine has been licensed for use in Ghana, Nigeria, and Burkina Faso. WHO chief Tedros Adhanom said that the vaccine was approved on the advice of two expert groups. Tedros said the vaccine will cost $2-4 and will be available in some countries next year. In 2021, WHO approved the first malaria vaccine. The vaccine, developed by GSK, is only 30 percent effective.
మరింత సమాచారం తెలుసుకోండి: