Maldives floating city: The city of maldives is a fully fledged state-built city of the world with thousands of buildings including 7000 houses, restaurants, shops, schools and hotels. Archipelago of the maldives, 1,000 km southwest of Sri Lanka, in the indian Ocean. It has long been considered one of the most vulnerable countries to the effects of climate change.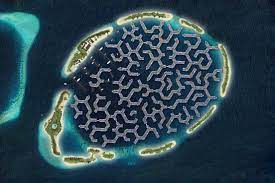 80 percent of the country is located in the lowlands. Due to rising sea levels due to the changing climate, it is estimated that a significant portion of it will be completely submerged by the end of this century. The maldives is forecast to be submerged by 2100 as a result of climate change. The country has come up with a new plan as local authorities begin to examine possible solutions. It's about creating a new floating city.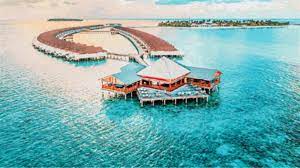 The plan is to set up about 20,000 apartments within a ten-minute sea voyage from the capital, Male. The initiative is a joint venture between the Maldivian government and Dutch real estate developer Docklands. The project is being carried out by the Netherlands-based architecture firm Water Studio. It has been involved in designing hundreds of floating apartments, offices, schools and health centers in the past.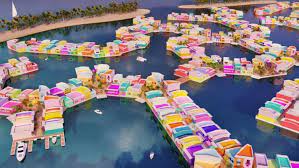 The new floating city will cover 7000 homes, restaurants, shops, schools and thousands of buildings over an area of 2 square kilometers. Buildings are supplied with electricity from sunlight and ocean waves. Purified seawater will be provided. vehicles such as bicycles and electric scooters will be used for transportation in the floating city without cars.
Floating buildings are built on the ground and then dragged into the water. There they will be attached to a concrete base anchored to the sea floor. The lakes of the lagoon system are the bulwarks of the city. Reducing vibrations caused by waves. The first phase of construction will be completed by the end of June, and the first occupants will begin to shine as part of the city by the beginning of 2024. By the end of 2027 the goal is to create a self-sufficient city as it is on the ground.
Green technologies will be used in its construction. The country has said it will take care of the buildings without harming the nature of the world. If this city is formed, the city of maldives will become the floating city created by the entire country's government. It said these homes would be given the same legal powers, leases, and rights to buy and sell a home as any other home. In addition, arrangements will be made for underwater sponges and corals to thrive.
మరింత సమాచారం తెలుసుకోండి: