Famous Actor begged for a book for the prison residents..!?

At the ongoing book fair in chennai, famous director and actor parthiban went to every arena to ask for books for the jailers and collected the books. The 46th international Book Fair in chennai started on january 6 at the Nandanam YMCA ground.
This exhibition was inaugurated by the chief minister of tamil Nadu, MK Stalin. Even though so many modern things have entered the daily life of people, there are still people who buy and read books and encourage children to read books.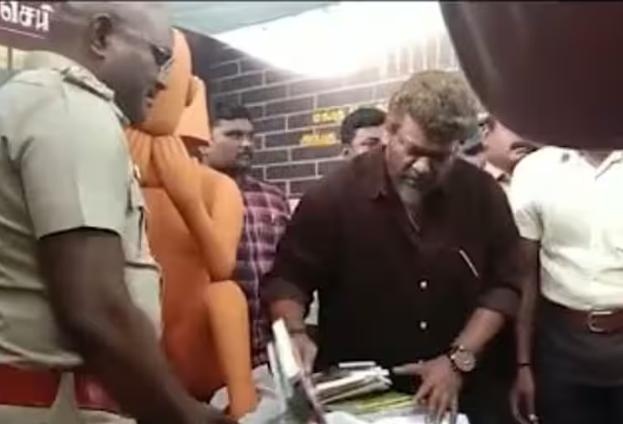 In this way, this book fair is held in chennai every year for book lovers. In this fair, which will be held from january 22 with about a thousand book stalls, there are various books for children, women, youth, and adults of all ages. Apart from that, an international book fair was also held on the 16th, 17th, and 18th.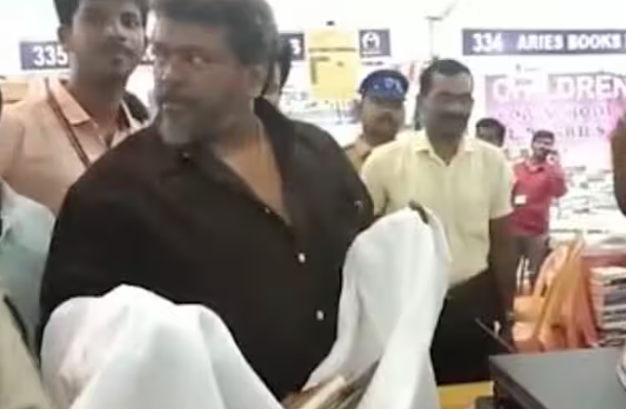 The works of writers from 25 foreign countries like America, London, etc. were included in this. Actor and director Parthiban, who visited this book fair today, went to every arena to beg for the prison inmates and received a book by begging.
మరింత సమాచారం తెలుసుకోండి: