Hero karthi needs no special mention. He is doing films with different stories. On the other hand, he has made a name for himself in the industry as Surya's younger brother. His acting earned him fans in telugu as well. And karthi got recognition in telugu which means.. Yugaki Okkudu movie was dubbed in telugu and released. The audience is very connected to this movie. Then Karthi's Paiya in Tamil. It was released in telugu with the name Aawara. Aavaara is the movie that brought karthi a lot of recognition.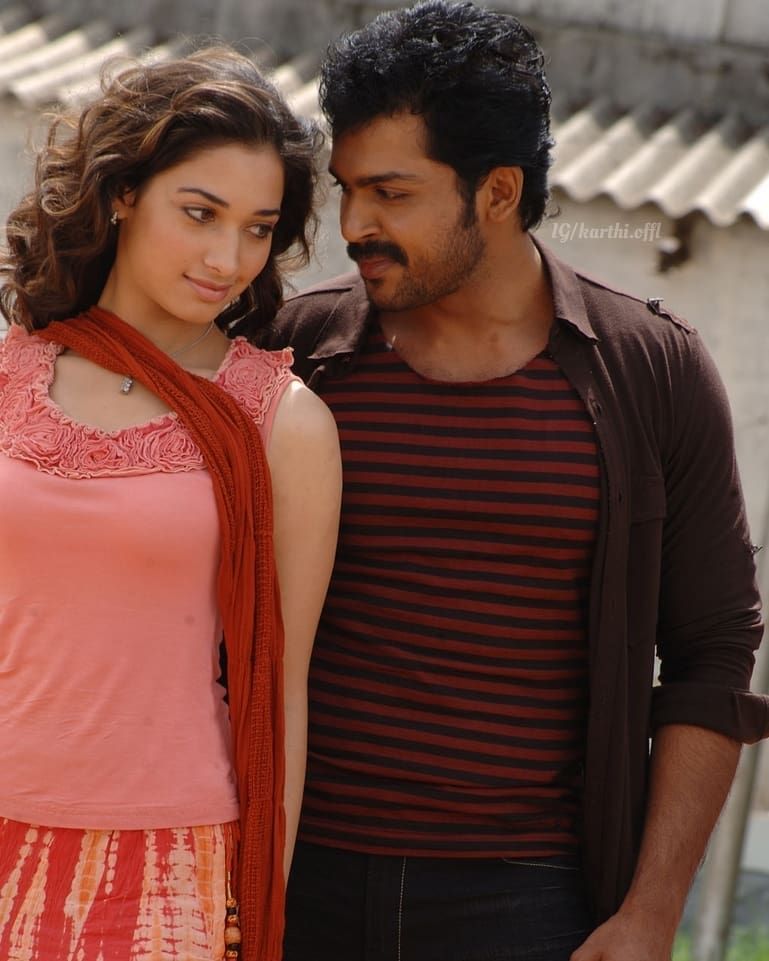 And karthi got a good market with the movie Aawara in Telugu. In this, Tamanna acted as the heroine opposite Karthi. This movie is directed by tamil star director Lingu Swamy. And the songs of this movie have excited the youth. This movie was released in 2010. At that time, the songs of this movie were heard everywhere. music lovers still enjoy listening to these songs. The tunes given by Antala Yuvan Shankar Raja  were liked by the audience.
Another thing has come out about this movie. According to kollywood sources, a sequel is going to be made for this movie soon. It is said that Lingu Swamy will direct this film as well. But the information is that the hero karthi is not a hero. But this time it is reported that arya is being taken as the hero. arya is already in good spirits. arya acted in Captain Koffee with Kadal last year. Currently Kathar Basha is acting in a movie called Endra Muthuramalingam.
Karthi's acting looks in the movie Aawara are so impressive. This movie was made without getting bored anywhere in a good story. And the sequel means huge expectations. karthi is currently busy in a series of films. Last year he acted in Ponniyan Selvan Sardar directed by Mani Ratnam. Both these movies were hits. karthi is currently acting in a movie called Japan.
మరింత సమాచారం తెలుసుకోండి: