Mahesh Babu dashed the hopes of his fans..!?

It is known that superstar mahesh babu is doing a film with word magician trivikram Srinivas. After crazy movies like 'Athadu' and 'Khaleja', the shooting of this film, which is coming in their combination, started many days ago. It is not going smoothly due to many obstacles. It is already clear that a glimpse video will be released on 31st May to celebrate the birthday of legendary actor Superstar krishna from this movie which is coming in a successful combo. With this, Mahesh Babu's fans as well as movie buffs have high expectations on this. Accordingly, the film unit is often increasing the hype.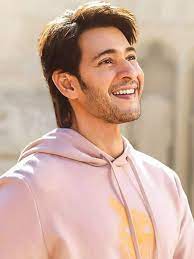 News is already going viral in the film nagar area that a glimpse video of this movie which is coming on 31st May has already been prepared. Moreover, he said that it was cut to be more than a minute. In the same video, it is known that the title of the film is also going to be shown along with a powerful mass dialogue from Superstar Mahesh. The hype on mahesh babu movie glimpses has increased due to the news that has already come out. But according to the latest information, it is known that mahesh babu has expressed objections to the Glimpse video shown by director trivikram Srinivas. It is said that Guruji was advised to shorten the length of the film to 30 seconds as there is still a lot of time left for the release of the film.
As suggested by mahesh babu, trivikram srinivas has now cut another Glimpse video. It is now known that a background score is being added to it. As soon as this is done, show it to the superstar.. and if he likes it, it will be finalized immediately. It must be said that Mahesh's decision has dashed the hopes of his fans.

మరింత సమాచారం తెలుసుకోండి: