The stunning new teaser for Netflix's forthcoming heist comedy red Notice proves that it takes a crook to catch a thief! The film, directed by Rawson Marshall Thurber, features Ryan Reynolds and Gal Gadot as 2 of the most sought criminals, as well as Dwayne Johnson as an Intelligence officer.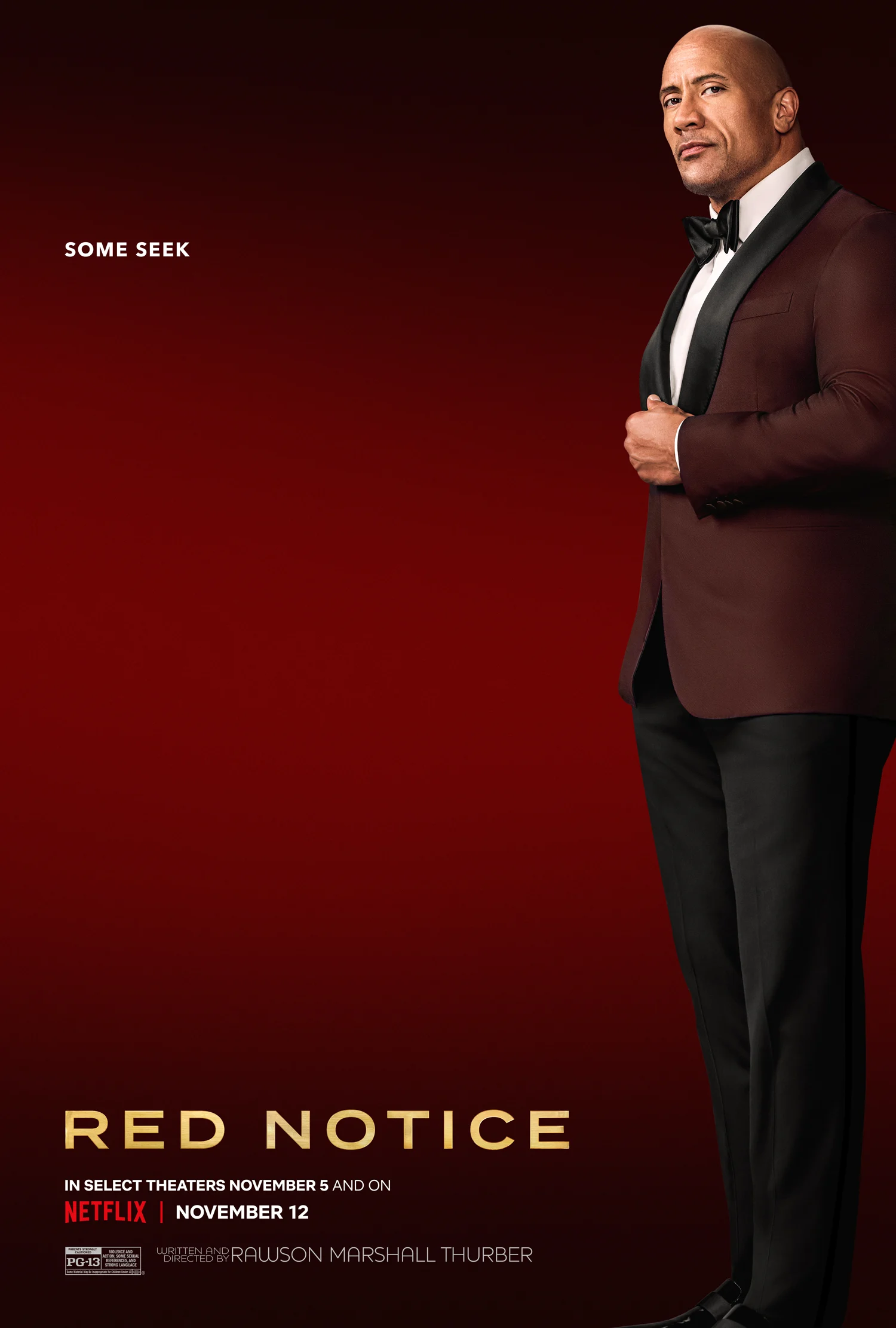 As the Interpol-issued red notice (yes, the film is given the name after that) must go out to catch two of the globe's most serious criminals, FBI agent john Hartley (Dwayne Johnson) embarks on a difficult journey to complete a bold interrogation, but finds himself in the midst of a crime spree with "the world's second-most desirable art thief," Nolan Booth (Ryan Reynolds).
According to appearances, the two arrange a'marriage of convenience' in order to catch The Bishop (Gal Gadot), who ensures that the conflict continues until the very last moment. Following a series of dramatic combat sequences, amusing discussions, and a passionate dance between Johnson and Gadot, the latter catches Booth and Hartley, indicating that she is the show's ultimate queen! 
"The high-flying adventures that ensues takes the three around the globe, across the main stage, confined in a lonely prison, into the forest, and, worst of all for them, continuously into each other's presence," Netflix said in a release.
The film will also feature Ritu arya and chris Diamantopoulos, in addition to the sparkling lead casting. On november 12, red Notice will be available on Netflix as a streaming video service. Are you looking forward to seeing Ryan Reynolds,

Dwayne Johnson, 

and Gal Gadot square off?

మరింత సమాచారం తెలుసుకోండి: