After Nayanthara, bollywood Biggie ranbir kapoor in Controversy..!?

Brahmastra is a movie starring alia bhatt, ranbir kapoor, and nagarjuna in the lead roles. alia bhatt and actor ranbir kapoor fell in love while starring in the film. Subsequently, it is noteworthy that both were married with the consent of both parents. The trailer of Brahmastra, directed by Ayan Mukherjee, was released a few days back. Fans who saw the trailer are celebrating. Some people teased that it was a copy of hollywood movies.

 In one of the scenes in the trailer, ranbir kapoor jumps with his shoes and rings the temple bell. ranbir kapoor is wearing shoes in the scene that took place then. Condemnation arose on social media that the scene was meant to offend the religious sentiment of Hindus. ranbir kapoor, with shoes on it, has been questioning how he can go inside the temple.
Ayan Mukherjee has now commented that the Brahmastra film was made to pay homage to indian culture. He would like to mark one as the director and devotee of this film. ranbir kapoor, in that scene, did not enter the temple.
 He is just entering the Durga pooja pandal.Their family has been organizing durga puja for the last 75 years. They will go barefoot only on the platform where the statue of god is. Mentioned that we can go with shoes into the pavilion.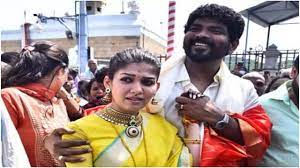 Earlier, a controversy arose over actress Newlyweds Nayanthara and vignesh shivan pair going with shoes at the tirupati Ezhumalayan temple shrine.
మరింత సమాచారం తెలుసుకోండి: