Raju Srivastava: Raju Srivastava's health is improving, the comedian's secretary gave the latest update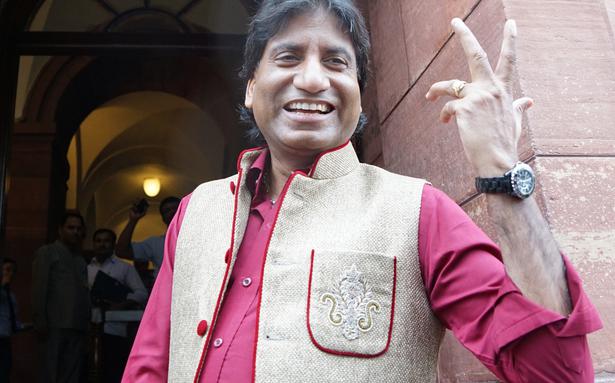 Famous comedian Raju Srivastava is hospitalized after suffering a heart attack. He is undergoing treatment at AIIMS in delhi and even after seven days he has not regained consciousness. The latest update has come out about the health of the comedian, according which his health is improving. However, he is still on a ventilator. It is to be known that on august 10, during a workout in the gym, he fell unconscious and was admitted to the hospital.
Raju Srivastava's personal secretary Garvit Narang has given information about his health. Garvit Narang said, 'Raju Srivastava's health is improving. We pray that he gets well soon.' Raju Srivastava was also subjected to an MRI test in the past, the report of which showed that a vein was buried in his head. However, Raju Srivastava's heart is working properly.
Since the health of Raju Srivastava has deteriorated, many types of rumors are also spreading on social media, due to which the family is also getting upset. In such a situation, by sharing a post from his instagram account on behalf of the family, his health was informed and people were appealed not to pay attention to the rumors. The family had told that doctors are trying and their health is also improving.
At the same time, along with the fans, the stars associated with the entertainment world are also praying for the speedy recovery of Raju Srivastava. bollywood actor amitabh bachchan had sent an audio message to the comedian to come to his senses at the behest of Raju Srivastava's family. Apart from this, singer kailash kher has also started a noble initiative. kailash kher is chanting the Mahamrityunjay mantra for the comedian.
మరింత సమాచారం తెలుసుకోండి: