Top 5 Most Watched Movies on Netflix..!?

In the past, the number of days a film runs in theaters after its release was counted. Now OTT sites are more trending. They are celebrating the success of the film by releasing the views count of the film from time to time. In this line, the famous OTT company Netflix has released the lists of the films which are in the top five places with the most views among the films released this year.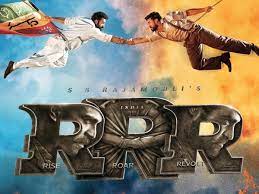 RRR:
 Directed by Rajamouli, rrr stars telugu leading actors ram charan and Jr. NTR. The film was released in five languages including Tamil, telugu, and Malayalam. It has seen a total collection of 1000 crores in its theatrical release. rrr was released in telugu, Tamil, Kannada, and malayalam on zee5. hindi rrr was released on Netflix. This hindi rrr film is in the top spot with 72.1 million viewers.

Gangubai Kathiawadi:
Gangubai Kathiawadi is the film that saved some respect of the hindi film industry while the films of big heroes released in succession in bollywood were fading away. Directed by Sanjay Leela Bhansali, the film stars alia bhatt and ajay Devgan. The film has now crossed 50.7 million viewers on Netflix.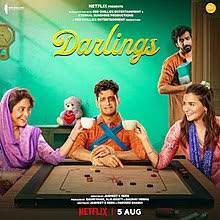 Darlings:
Alia Bhatt starrer Darlings are directed by Jasmeet. The story of this film is about how a woman who endures the torture of her alcoholic husband on a daily basis, eventually comes out of it. Many appreciated Alia's performance in this film. The film has 32.3 million viewers on Netflix.

Minnal Murali:
 Minnal murali is directed by Basil Joseph and stars Tovino Thomas. This movie is a movie made in the style of Super Men, a Marvels movie with full indian characters. It was well received by South indian fans. The film has received over 25 million views on Netflix so far.

Sooryavanshi:
Sooryavanshi is directed by rohit shetty and produced by karan johar starring ajay Devgn, Ranveer Singh, and katrina Kaif. Made on a budget of 160 crores, the film collected 294 crores in its theatrical release. It has 24.3 million views on Netflix so far.

మరింత సమాచారం తెలుసుకోండి: