Nayan was disrespected..!? First decline in the cinema..!?

Many people were saying that with the market that Lady Superstar Nayanthara has, tamil cinema can be bent. An incident has happened to the extent that it is now false. That is, Nayanthara got her husband vignesh shivan an opportunity for Ajith's film. But for the past few days, reports have surfaced that vignesh shivan has walked out of Ajith's AK 62. It is said that Lyca is going to choose other directors for this film. And it seems that the notification for this will be released soon.

Now Nayanthara has spoken to Lyca and ajith on phone not to lift Vignesh from AK 62. And vignesh shivan has been talking to Lyca that if they don't somehow give him this opportunity, life will be dark. If it gets out that vignesh shivan has been dropped from Ajith's film, they will troll them on social media, so please give them this opportunity.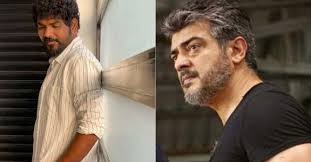 But Lyca did not listen to anything nayantara said. And Lyca seems determined to lift vignesh shivan from AK62. Therefore, it is being talked about in kollywood circles that Nayanthara and vignesh shivan, who is very upset, have taken the first big step in their married life.
Because after marriage, vignesh shivan got more and more big opportunities. Similarly, Nayanthara is acting opposite shahrukh khan in the bollywood movie Jawaan. In this environment, Vignesh Shivan's film opportunity with ajith has been lost as no one expected.
మరింత సమాచారం తెలుసుకోండి: