Why married a divorced person? Hansika's open talk..!?

Hansika, who kept silent about marrying a divorced man, has now spoken about it for the first time. Hansika is a bubbly heroine in the tamil film industry. She became famous in a short time by acting with leading actors like Vijay, Suriya, Dhanush, and Simbu. While emerging as a leading heroine, Hansika also got involved in love controversies. love blossomed between simbu and Hansika while acting in Vaalu. But like that movie, their love also failed.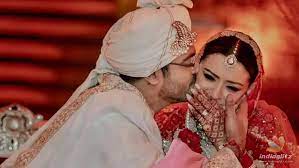 While the name Hansika was a bubbly heroine, Hansika shocked by losing weight suddenly. After losing weight, her film opportunities also began to decrease. Enlightened by this, Hansika announced that she is ready to act with young actors. After this, Hansika also started getting film opportunities in Telugu. Currently, Hansika has half a dozen films under her belt in both tamil and telugu languages. Actress Hansika got married last year when she was still busy in the cinema, which surprised many people. She got married to Sohail Khathuria on 4th december last month. Their wedding was grandly held in a 400-year-old palace in Jaipur.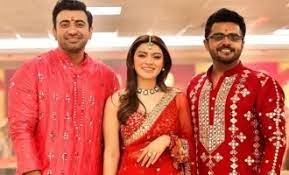 Even though Hansika's marriage ended happily, the news that Sohail Kathuria, whom she married, was already married and divorced, caused a sensation. Sohail Khathuria was first married to Hansika's friend. Later, due to disagreements, both divorced and separated. After that, Sohail Kathuria became familiar with Hansika and held her hand.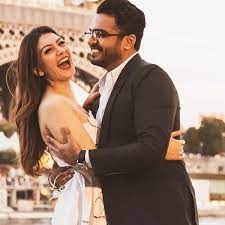 Why did Hansika stay married till she got divorced? The question came to many. Hansika, who kept silent about this matter, now for the first time has openly spoken about it. Actress Hansika's wedding video is releasing on february 10 on Hotstar. In the recently released teaser, Hansika speaks to her mother saying that she is the one who said to her so often. Hansika says in a dazed tone that if she is okay with not looking into anyone's past, that is enough for her. Hansika openly says that she is not worried about Sohail Kathuria's past.
మరింత సమాచారం తెలుసుకోండి: