Neeta Mehta has become Sadhvi from actress was about to marry sanjeev Kumar, but this condition worsened
Here we are going to tell you about the beautiful actress Neeta Mehta of 70-the 80s, who left the glamor industry and followed the path of spirituality and became a sadhvi.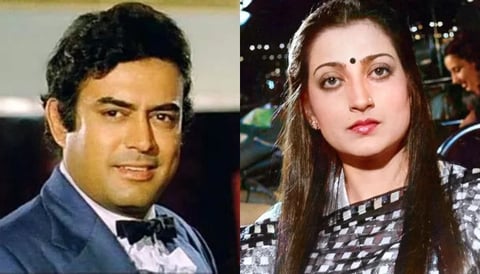 In the 70-the 80s, actress Neeta Mehta, who created panic in bollywood with her acting and beauty, suddenly left the films and gave shocked the fans. Neeta Mehta left the world of glamor and took the path of spirituality, and became a sadhvi. Now he is known as Swami Nityananda Giri. 
When Neeta became an actress after fighting with her family
Neeta was one of the most beautiful actresses of that era. Born in 1956 in a Gujarati family, Neeta's father was a lawyer and her mother was a doctor. However, despite not being from a film background, Neeta wanted to become an actress. For this, he even rebelled against his family.  Famous tv actress Nupur Alankar retired, leaving mumbai for the Himalayas
Neeta Mehta's first film
After studying at a school in mumbai, Neeta took admitted to Pune's 'Film and television Institute'. Here he did an acting course for two years and then turned to films. He got his first break from the film 'Ponga Pandit', which came in 1975. Neeta Mehta played opposite randhir kapoor in this film. After this, he did many films like 'Mangal Pandey', 'Ye Hai Zindagi', 'Eint Ka Jawab Patthar', 'Aakhri Insaaf', 'Rishta Kagaz Ka', 'Kamchor', 'Jani Dushman', 'Sultanat' and 'Hero'. Worked in great movies.
Nita was about to get married to sanjeev Kumar
Neeta Mehta was a well-known face of Bollywood. He has worked with veterans like Vinod Khanna, Rajesh Khanna, Dharmendra, and sanjeev Kumar. Out of these, Neeta was about to get married to actor sanjeev Kumar, but one of Sanjeev's conditions ruined their dreams of marriage. Sanjeev's condition was that Neeta would not work in films after marriage, but Neeta did not accept it. It was her passion for films that turned her against her family as well. In such a situation, he refused to accept Sanjeev's condition and broke the relationship with him, and focused on films. 
When Neeta played a supporting role after not getting the lead role. Neeta has played supporting roles in films like 'Humse Badhkar Kaun', 'Naukar Biwi Ka' and 'Swarg Se Sunder'. When Neeta stopped getting lead roles in the 80s, she started doing supporting roles like sister-in-law and sister-in-law. She has worked in about 40 films as a supporting actress. Vinod Khanna's love Life: At the peak of his career, he became a monk, had two marriages
Nita tried her hand at the jewelry business
There came a time when Neeta said goodbye to the film industry and tried her hand at the jewelry business. Her business was also going well, but then she left all this and turned towards spirituality and became a sannyasin. After becoming a Sadhvi, he also changed his name and is now known as Swami Nityananda Giri. She also has her own YouTube channel, where she keeps sharing her life experiences.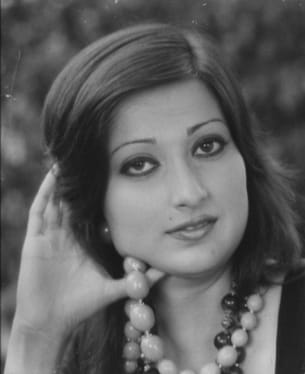 This is how Neeta Mehta became Swami Nityanand Giri
Neeta Mehta told on her YouTube channel how she became Swami Nityanand Giri while being included in the list of top actresses. She has told that she was always attached to Guru Maa Anandamayi and it was because of her that she became a sadhvi. He also told that he has also written a book on Guru Maa. The former actress says that it took her 30-40 years to become a sadhvi. After becoming a Sadhvi, she has completely merged into spirituality and eats only Satvik food
మరింత సమాచారం తెలుసుకోండి: