Sudha Chandran-Ravi Dang love Story: From leg, amputation to temple marriage and childlessness, know everything
It is said that 'the path of love is not easy'. tv actress sudha chandran also had to struggle a lot to find the 'love of her life' ravi Dang.
Sudha Chandran, one of the famous Bharatanatyam dancers and one of the admirable actresses of indian television, needs no introduction. From the age of just 3 with mesmerizing dance performances, sudha has come a long and successful way to tremendous stardom and unconditional love, but her journey has not been easy, be it her acting career Or his personal life, he has suffered a lot in both.
Sudha Chandran's painful past
Despite being an excellent dancer, Sudha's life came to a halt in the year 1981 at the age of 17 when she met with a horrific road accident. His life was saved, but the incident affected him greatly. His leg was so badly injured that it had rotted and the doctors were left with no option but to amputate it. However, she was not deterred and continued to dance even with a prosthetic leg and established herself as one of the best Bharatnatyam dancers.
Sudha's acting debut
After the accident, sudha slowly started seeing hope for success and recognition. Her unfortunate accident reached the public, making her an inspiration to many. She got her first acting break in the tamil film 'Mayuri', which was based on her real-life experiences. This debut performance created a base for her hidden acting talent and flooded her with back-to-back film offers, making her an instant favorite of the audience.
Sudha met the love of her life on the sets
As she progressed in the field of acting, her name became a household name. While shooting for a new project, sudha met her current husband ravi Dang, who was the associate director of that project. sudha is instantly attracted to ravi and it was love at first sight for him. Talking about her first meeting with ravi, sudha in an interview said, "I was introduced to him when I was acting in a film. We fell in love during the making of the film and later we decided to get married.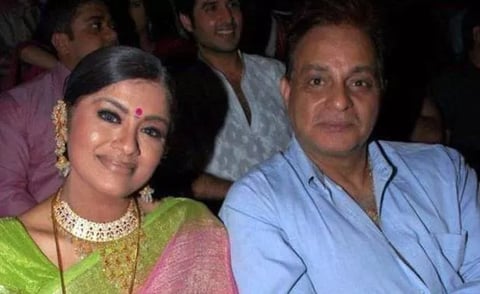 Ravi and sudha dating for years
Well, for Sudha, ravi turns out to be her 'dream prince'. From the very first day of their relationship, sudha knew that he was her forever. She was impressed by his qualities of humility, as she accepted him without the slightest hesitation towards his physical deficiency. ravi also saw an ideal love in Sudha. From a romantic date on the juhu beach to sneak peeks of some memorable moments in between shooting schedules, ravi and Sudha's love story slowly progressed.
Sudha struggles to get her parents to approve of her relationship
Well, a love story seems incomplete without a fight for the union and sudha and Ravi's love too could not be complete without a struggle. Sudha's parents are very strict about her and Ravi's match, as they are unsure of their fate. Since sudha was the only daughter born in a true tamil family, it was also difficult for her parents to accept such a relationship outside their community.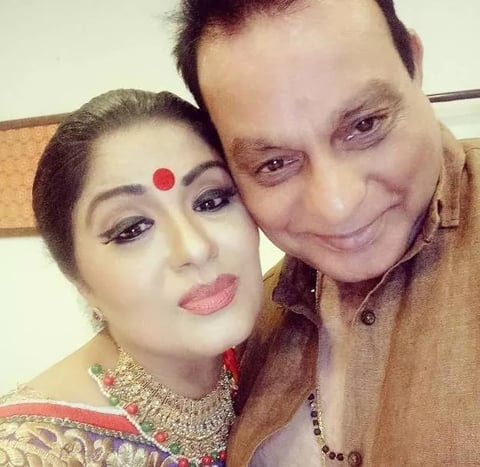 Sudha once recalled this time in her love life and said, "My parents opposed our marriage, as he is a punjabi and I am a Tamilian. We tried to convince them, but they did not agree. So, we decided to go ahead and get married. We got married at Chiranagar Murugan temple in Chembur."
Sudha Chandran had eloped and got married 
Sticking to their decision to be with each other forever, sudha and ravi decide not to give up on their love and elope and get married secretly. Without informing both their families and other relatives, they got married in the year 1994 in a small traditional wedding ceremony at Chirag nagar 'Murugan Temple' in Chembur.
Since their marriage, sudha has always felt blessed to have a humble, honest, and good-natured man like ravi in her life. She often praises him. How does she feel about Ravi? Recalling this, sudha once said, "With ravi, I discovered the joy of creating a safe, loving, and healthy environment that helped us build our relationship."
Sudha and ravi have no children
Even after celebrating their union for more than 29 years, lovely couple sudha and ravi are yet to have any child. However, they feel that their company with each other is enough for them. In an interview with 'Kairali TV', sudha was asked about her stand on not having children in her marriage and whether she would like to adopt a child with her husband. On this sudha had told that she and her husband do not believe in adoption.
మరింత సమాచారం తెలుసుకోండి: