The gorgeous actress rakul preet singh has shared an eye-catching gallery of images with her social media followers. Particularly on instagram, where she frequently posted glitzy photos exhibiting her immaculate sense of style, she became a visual delight. rakul preet singh wore an elegant metallic silver saree in these breath-taking photos. A sleeveless blouse with a daring plunging neckline added a bit of allure to this excellent option, perfectly balancing it.

Rakul finished off her look by tying her hair in a flawlessly exquisite top bun, which emanated sophistication and highlighted her flawless facial features. Her makeup was exquisite; it highlighted her eyes with dusky pink eyeshadow, accented her natural beauty with a neutral lipstick hue, added volume to her lashes with mascara, and enhanced her radiance with perfectly contoured cheeks.

Rakul chose diamond drop earrings, bracelets, and rings as her choice of jewellery, which gave her look an added touch of refinement. Her jewellery selection was evidence of her careful attention to detail and dedication to projecting a classic allure and splendour. Alluring actress rakul preet singh has recently treated her fans to a captivating collection of photographs via her social media platforms. Her instagram feed, in particular, became a source of visual delight as she shared a series of glamorous snapshots showcasing her impeccable sense of style.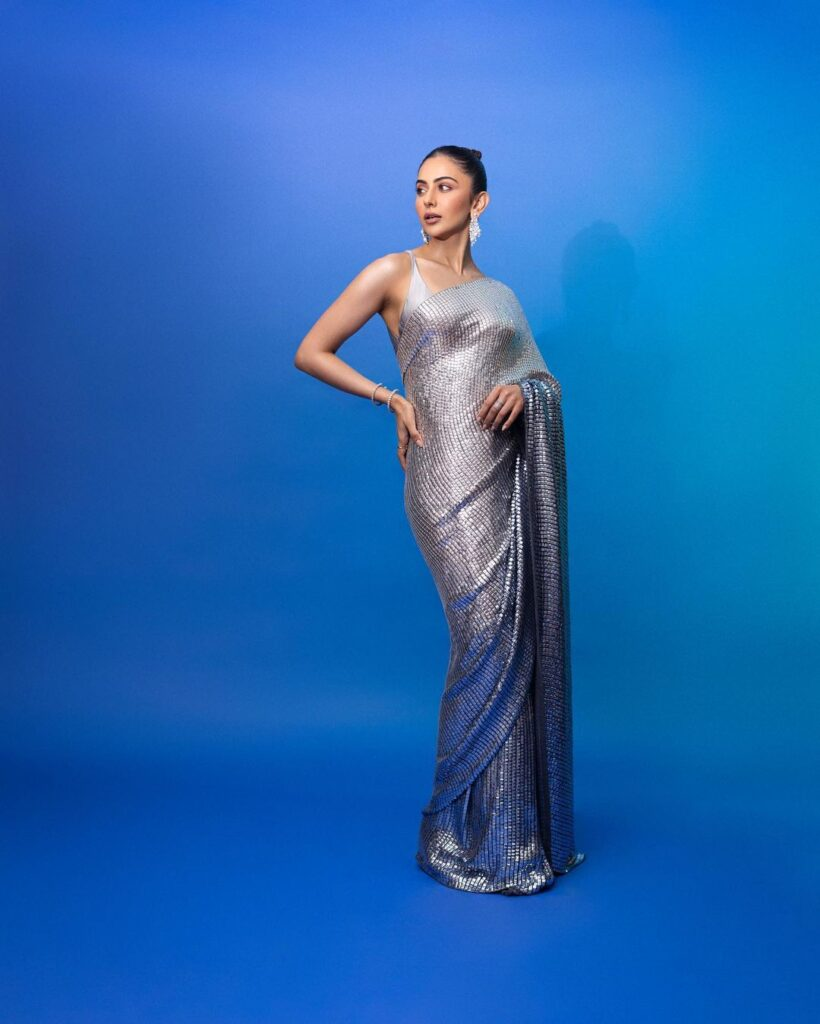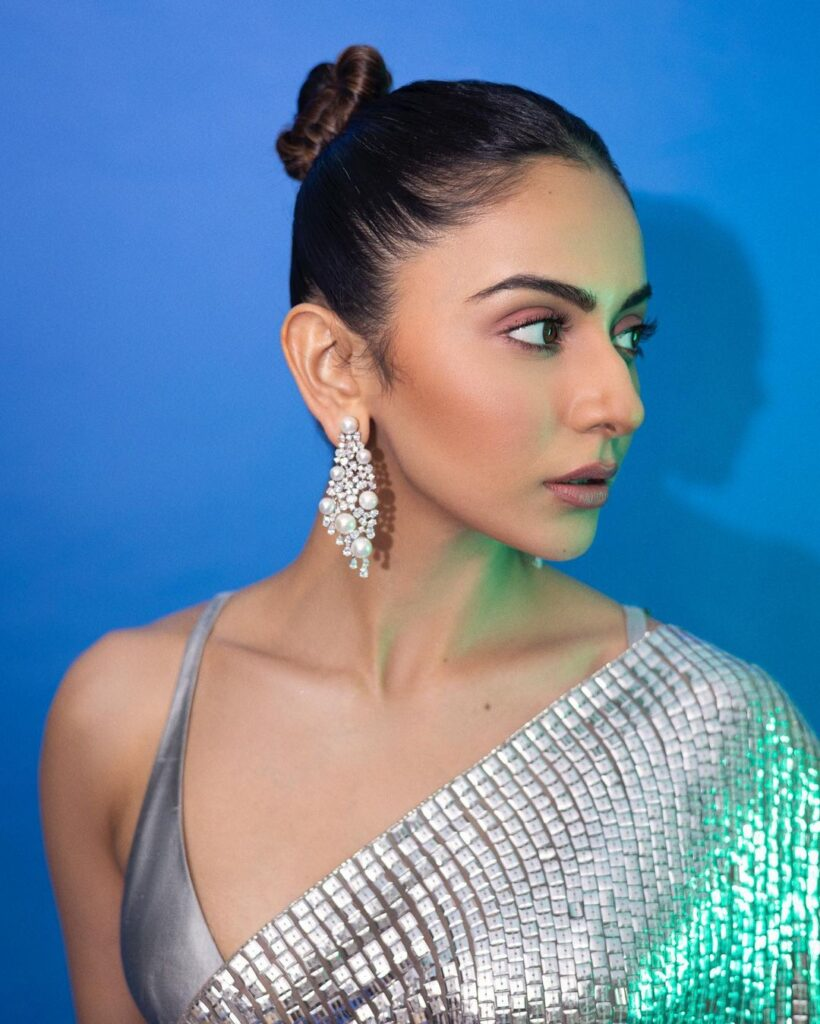 మరింత సమాచారం తెలుసుకోండి: