Shanaya Kapoor oozed magic as she walked across the beautiful, lush landscape. Her flawless dress selections simply displayed her natural style. She exuded both ease and grace as she wore a bright purple bra tastefully coupled with white pyjamas. She completed her elegant and carefree look with a pair of casual slip-on shoes, which provided a laid-back appeal.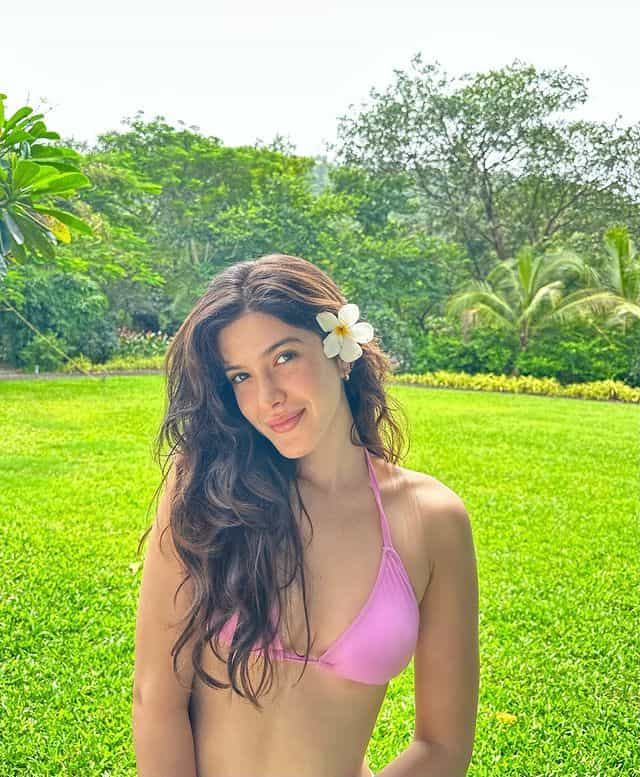 Shanaya wore a gorgeous hat that was positioned atop her head to provide a humorous touch. Her innate attractiveness was enhanced by a single, colourful flower nestled in her hair, which offered a beautiful burst of colour and playfulness. While strolling through the lovely vegetation, Shanaya emanated assurance and attraction with her unassuming yet obviously attractive appearance. Her alluring presence created a picture of beauty in complete harmony with nature by merging smoothly into the calm natural backdrop.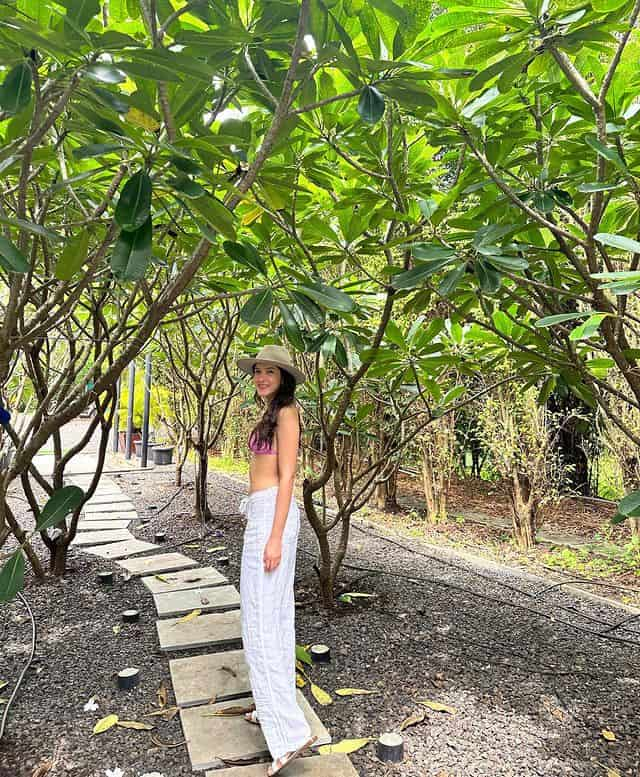 the next bollywood star Even before making her formal acting debut in Bedhadak, Shanaya Kapoor is already creating headlines with her immaculate sense of style. She has successfully changed her look from Western chic to classic elegance, earning of the title of fashionista. Shanaya went to the Ambani home Antilia's Ganpati night event on Tuesday. Her outfit of choice? manish Malhotra created a gorgeous white saree.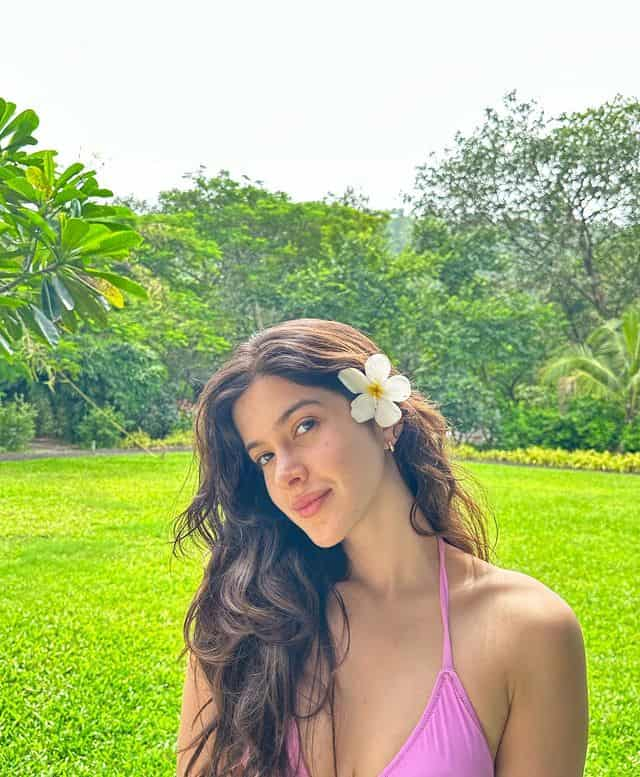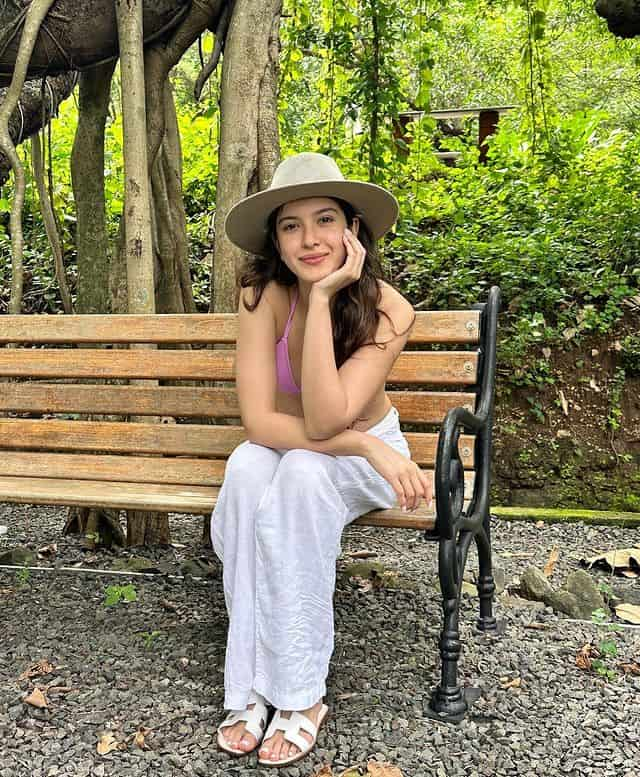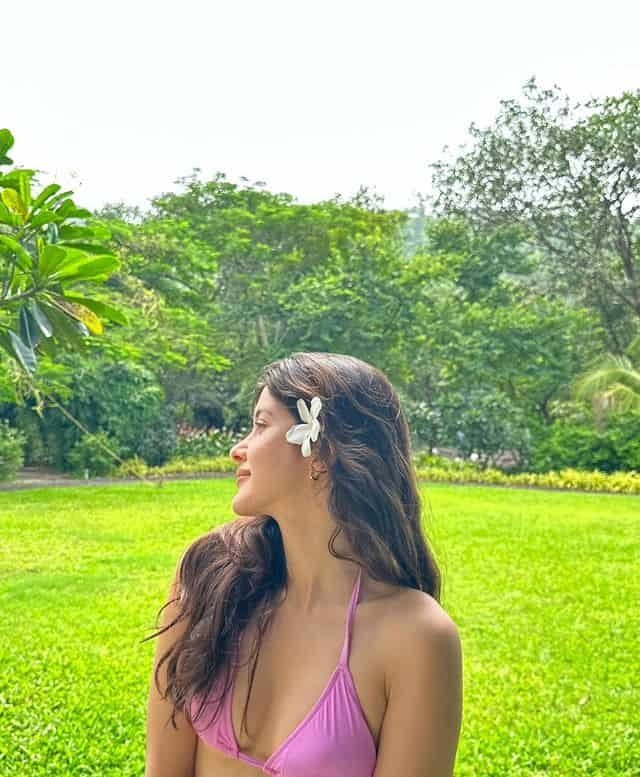 మరింత సమాచారం తెలుసుకోండి: