Samantha Ruth Prabhu, the reigning queen bee, is back in town, but she hasn't interacted with her admirers or the media for any sort of marketing or anything. She has nonetheless resumed her gym visits and is regularly lifting weights to maintain her fitness, maybe as part of her myositis therapy. And the image she posted the other day is currently in the news.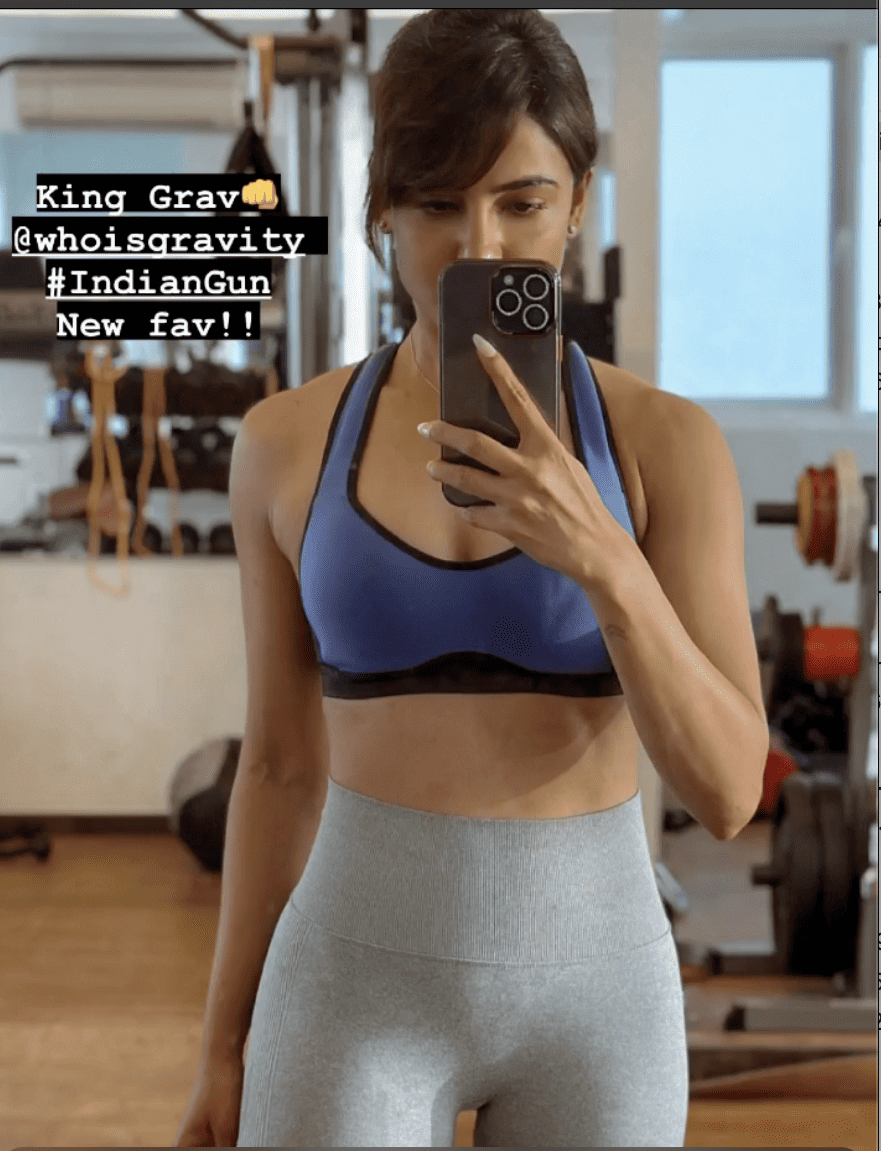 When samantha got sick soon after the movie Seethamma Vaakitlo Sirimalle Chettu, she began engaging in intense fitness exercises. Since since, she has served as the face of the brand for gorgeous, curvy beauty and a killer figure. And even though many believed samantha may not be able to lift as much weight as before because of the ailment that causes muscular inflammation, she's still in first place. The image she recently posted is proof of the hourglass form she is still able to maintain.
Under her gym attire, including her workout bra and slacks, one could make out her abs and the contented smile that her phone had hidden in this selfie. Girls everywhere are undoubtedly rushing to the gym after seeing this image, while attractive bachelors have probably already been daydreaming about samantha while walking among the skies.

 



మరింత సమాచారం తెలుసుకోండి: