Shock for Salman's fans, the release date of tiger 3 will change! Know when it will enter the box office
Salman Khan Movie: A new update has come regarding salman Khan's 'Tiger 3', the film will not be released on Diwali! Tiger 3 Release Date: Superstar salman Khan's fans are eagerly waiting for his upcoming film 'Tiger 3'. Along with the teaser of the film, the release date of the film has also been announced. The film was scheduled to be released at the box office on november 10 near diwali, however now in the latest report it is being said that the release date of this salman khan starrer film may be changed. Can.
Taran adarsh told the truth about tiger 3 (Salman Khan tiger 3 Release On Diwali)
Trade expert Taran adarsh said in one of his tweets, "Wait a little for the release date of tiger 3. I have come to know that The release date of tiger 3 has not been confirmed yet. Yes, it will be released on diwali but the makers will announce its exact release date soon. Till then, whatever is there is pure speculation."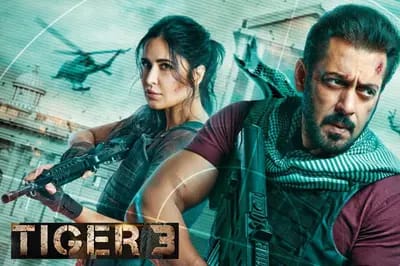 It will be released around diwali (Tiger 3 Release On Diwali). Even if there is a change in the release date of the film, it will not be much, because till now the release date of only one film is visible in November. That means the month of november can prove to be very favorable for Tiger-3. 'Tiger 3' may be released around Diwali.
మరింత సమాచారం తెలుసుకోండి: