Dipika-Shoaib shared a glimpse of their darling Ruhaan's first outing, the actress posted a lovely picture and wrote - 'Ghumi Time'
Dipika-Shoaib: These days, deepika and Shoaib are continuously sharing every update related to their son with the fans. The couple has now shared a glimpse of their darling's first outing.

Dipika-Shoaib Son Outing
TV's most popular couple deepika Kakkar and shoaib ibrahim have recently become parents of a son. Currently, this couple is enjoying the most beautiful phase of their life, parenting. Amidst all this, shoaib ibrahim and deepika Kakkar had recently revealed the face of their little Ruhaan. Since then, this couple has been continuously sharing updates related to their beloved in their vlog. Now deepika and Shoaib had taken their little prince out for the first time. Although he takes his son out, he usually has to go to the doctor. The couple has also shared an update on their son's first outing with the fans.




Shoaib-Deepika shares glimpse of their son's first outing
Shoaib has shared the video of Ruhaan's first outing on his instagram handle. In the video, the actor's son is seen sleeping comfortably in his mother Deepika's lap. Later, deepika shared a picture in which Shoaib is seen carrying Ruhaan in a baby carrier in a shopping mall. She captioned this cute click, 'Ghumi Time.' Earlier, deepika had taken Ruhaan out for shopping with her mother.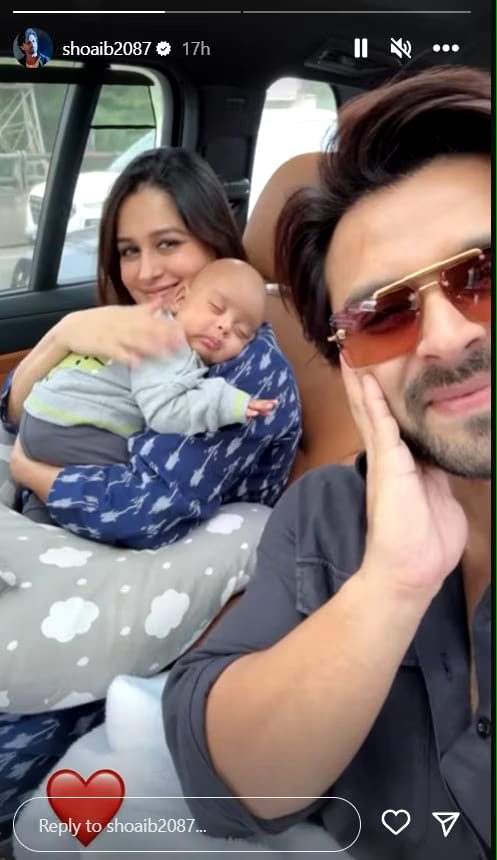 Shoaib-Deepika had revealed the name of their dream house
Earlier, Shoaib and deepika shared with fans in their vlog that they have named their dream house 'Shoeka House'. deepika shared, "This is our dream home and it is finally ready, we always wanted a big house with some amazing interiors. Our wish has finally come true. Then it was time to make the nameplate. We had thought that whenever this house was ready, we would name this house after the name that our fans, friends, and everyone who has been with us on our journey have given us i.e. 'Shoeka'. So we decided that the name of our dream house would be The house will be 'Shoeka House'.

Shoaib will work on a new project soon
Shoaib had shared another good news he will soon start working on a new project. He had said, "And there is good news. I can't share all the details due to commitments but soon I will start with a new project. You guys will know about it soon. From tomorrow I will share it. I will be busy with preparations but I will try to give you information through my vlogs. I am just a little nervous and excited."
మరింత సమాచారం తెలుసుకోండి: