According to sources from selling pens to stationery, working in the sales dept to revolutionizing the inverter industry in India, his entrepreneurial journey has been long and diverse. Reportedly Kunwer Sachdeva, the founder of India's leading power solutions company Su-Kam Power Systems, is one of the greatest innovator, marketer, motivational speaker and visionary entrepreneur of our times.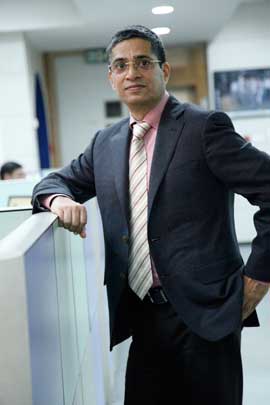 Furthermore coming from a lower middle class family background, Sachdeva never let financial constraints stop him from becoming a serial entrepreneur from a young age of 15 years. Meanwhile being a visionary, Kunwer was quick to foresee the growth of power backup industry in India and decided to shut down his cable TV business in 1998 to found Su-Kam Power Systems. Accordingly once a startup, Su-Kam, is now an Indian Multi-National Corporation, and is recognized as one of the fastest growing organization among the India Inc. 500.
Moreover under Kunwer's guidance, Su-Kam has now established itself as a reliable brand in 90 countries worldwide. Kunwer has won several awards for entrepreneurship, technology and innovation. Further most notable of them being Government of India's 'Bharat Shiromani' and Ernst and Young's 'Entrepreneur of the Year'. Apparently "You can go from very small to very big", and these stories exemplify it the best. Or rather, sometimes, all it takes is for someone to be at the right time, and at the right place, and BOOM! They have made it and everybody knows their name.
మరింత సమాచారం తెలుసుకోండి: