Prime minister narendra modi conducted bilateral discussions with Vice President Kamala harris over his current tour to the united states and gifted her with a collection of unique indian gifts. PM Modi gifted Kamala harris with such as wooden handicraft frames containing a copy of historic notices relating to her grandpa, PV Gopalan. PV Gopalan was a well-known indian government official who held a variety of posts. Kamala harris was also given a Gulabi Meenakari Chess set by prime minister Narendra Modi. Gulabi meenakari is strongly linked to Kashi, one of the world's ancient towns, which also happens to be PM Modi's constituency.

The vivid colours of this chess set represent the liveliness of Kashi, as well as each piece, is exquisitely handmade. PM Modi and Kamala harris met at the white house for a session of talks, after which they released a joint statement on bolstering Indo-US cooperation, combating Covid-19, and other global challenges. PM narendra modi has praised Kamala harris stating that she is "source of inspiration" for so many people across the world and indicated optimism that bilateral ties will soar during President Joe Biden's leadership.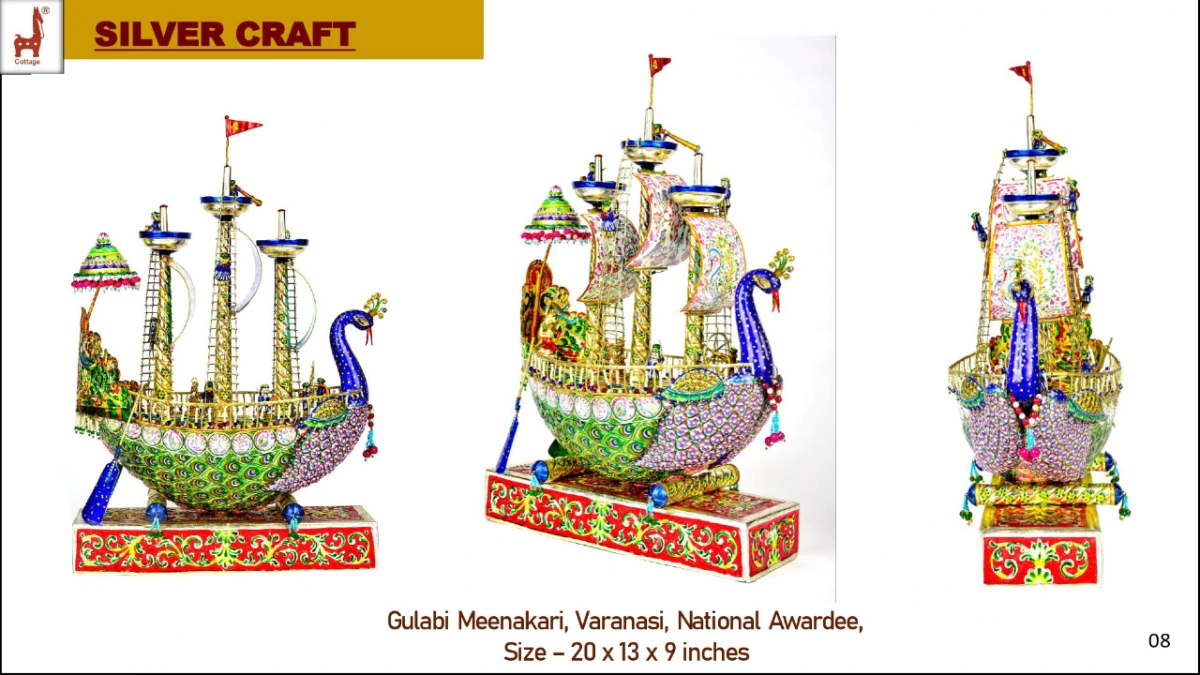 PM Modi then met with other Quad leaders. He presented Australian prime minister Scott Morrison with a silver Gulabi Meenakari Ship that is handmade and represents Kashi's vitality. A sandalwood buddha statue has been presented to Japan's PM Yoshihide Suga. buddhism has been instrumental in bringing india & japan closer together. Lord Buddha's views and ideals echo across Japan. PM Modi has also visited Buddhist shrines on his earlier travels to Japan.

మరింత సమాచారం తెలుసుకోండి: