Family of manish Sisodia has been allowed 5 days to leave...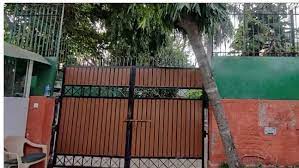 Former deputy chief minister of delhi and aam aadmi party manish Sisodia is getting setbacks every day. The family of manish Sisodia, arrested in Delhi's Excise Policy case, has been given five days to vacate the government bungalow. This bungalow has been allotted to Atishi, who was made a minister in his place. After the allotment of this bungalow located on mathura Road, minister Atishi has said that it is just a legal process.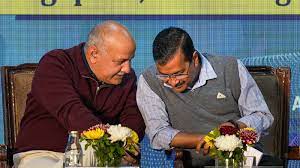 The Public Works Department (PWD) said in an order that it is pleased to offer Bungalow No. AB-17, situated on mathura Road, to Atishi, minister in delhi Government. The PWD in its order has asked to vacate the bungalow on or before march 21. As per the order, the directions were issued in consonance with the provisions of the delhi Administration Allotment of government Accommodation (General Pool) Rules, 1977, which govern such allotments.
Sanjay Singh said - We will take care of manish Sisodia's family
As per the rules, the allottee has to vacate the already allotted house within 15 days of taking possession of the new house. The allottee is also required to submit a clearance certificate from the concerned DDO for recovery of license fee/water charges relating to his previous residence. 
Sanjay Singh also said that bjp is treating manish Sisodia like a terrorist, the party should not play games. Meanwhile, BJP's IT in-charge amit Malviya said, cm Kejriwal had promised to take care of manish Sisodia and his family but he was dropped immediately, while Satyendar Jain was kept as a minister for nine months. 
మరింత సమాచారం తెలుసుకోండి: