Junior NTR...Lokesh...Who is ap CM...?

In the same ap, there is a political battle going on between ycp leader jagan and tdp leader Chandrababu. Many people have doubts why the mention of junior ntr lokesh in the middle. But astrologers have a knack for making a lot of fuss by bringing in the corner of politics who have nothing to do with it. They themselves are now comparing Nara lokesh Jr. ntr and calculating which of the two will become the future CM. They are using the word Future CM. That means the 2024 election is not. Considering that the 2029 and 2034 election is not, it is important to know about this astrology.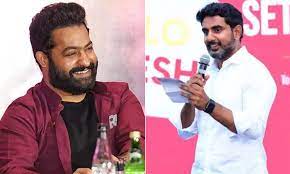 Nara lokesh Jr. is not focusing anything on the 2024 ntr elections. lokesh, on the other hand, is campaigning in the name of Yuvagalam for his father Chandrababu to become CM. junior, however, is busy with successive films. Fans are confident that he will definitely enter politics. But they say that is for another ten years. It means that by 2034, the juniors will jump into the election ring should be considered as their hope.
If lokesh is taken, he is the only successor in tdp to occupy the cm chair by the 2029 elections. And looking at it in this way, one might think that only lokesh is close to the cm seat. But not so say, astrologers. Popular astrologer PVR narasimha Rao has recently posted his prediction on social media that lokesh is still in politics but junior is away from movies but the cm chair is the one who is the junior of the two.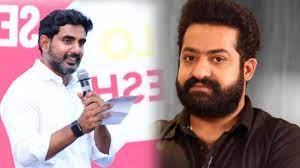 And PVR narasimha Rao is an astrologer from IIT. According to his predictions, looking at the horoscopes of junior ntr and Nara lokesh, there is a high chance of becoming CM. It is said that junior Lokesh's birth dates, Lagnas, Zodiac signs, Nakshatras, and Horoscopes are all very accurate. First, he told about lokesh and said that lokesh is a very intelligent person. It is said that lokesh has too much ego. They say that he is the real enemy of political growth. Not only that, lokesh is said to be very poor in emotional intelligence but also in soft skills. When it comes to junior ntr, he is said to be very intelligent. junior has also been described as a worldly sage. Intelligence but junior has excellent leadership qualities but is said to be super. He said that junior also has a lot of ego and it will be an obstacle for him to some extent but junior can control it well and that will give flowers to his political career.

Similarly, PVR narasimha Rao Ballaguddi also says that in the coming period, Junior's political awareness will increase and he will gain special support from the people. They say that there is no chance of both lokesh juniors moving forward together.



మరింత సమాచారం తెలుసుకోండి: