Posters contrasting the welfare programs in the Congress-ruled States and telangana appeared in various parts of the city on Sunday, one day after questions were raised over the congress party's failures to keep its promises to Telangana.

A public assembly to present poll promises to the populace is set for the evening while the congress Working Committee is meeting in the city. The 'Guarantees' will be announced at the meeting by sonia gandhi, the leader of the congress Parliamentary Party. posters with the slogan "Corrupt congress Model - Correct BRS Model" have been placed throughout these meetings in various locations. These posters contrast the differences between the benefits provided to recipients in States governed by congress and Telangana.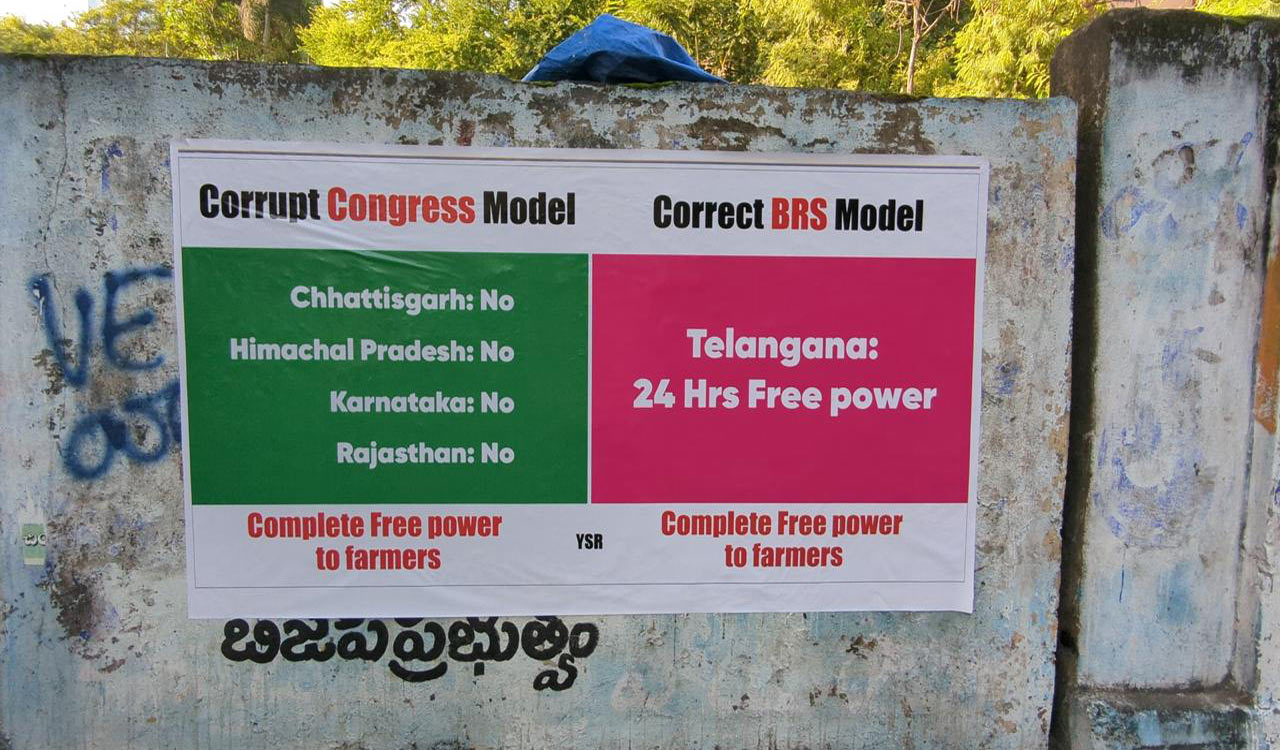 In one poster, the power supply scenario is contrasted with the situation of farmers in telangana and other States. Farmers in Congress-ruled States like Rajasthan, Karnataka, Himachal Pradesh, and Chattisgarh do not benefit from Telangana's provision of 24 hours of free electricity for them.

In a similar vein, telangana provides farmers with life insurance coverage worth Rs. 5 lakh, although no such advantages are provided in Rajasthan, Karnataka, Chattisgarh, or Rajasthan.

Another ad contrasts the pension given to people with differing abilities. It costs Rs. 1250 in Rajasthan, Rs. 1300 in Himachal Pradesh, Rs. 500 in Chattisgarh, Rs. 1100 in Karnataka, and Rs. 4116 in Telangana.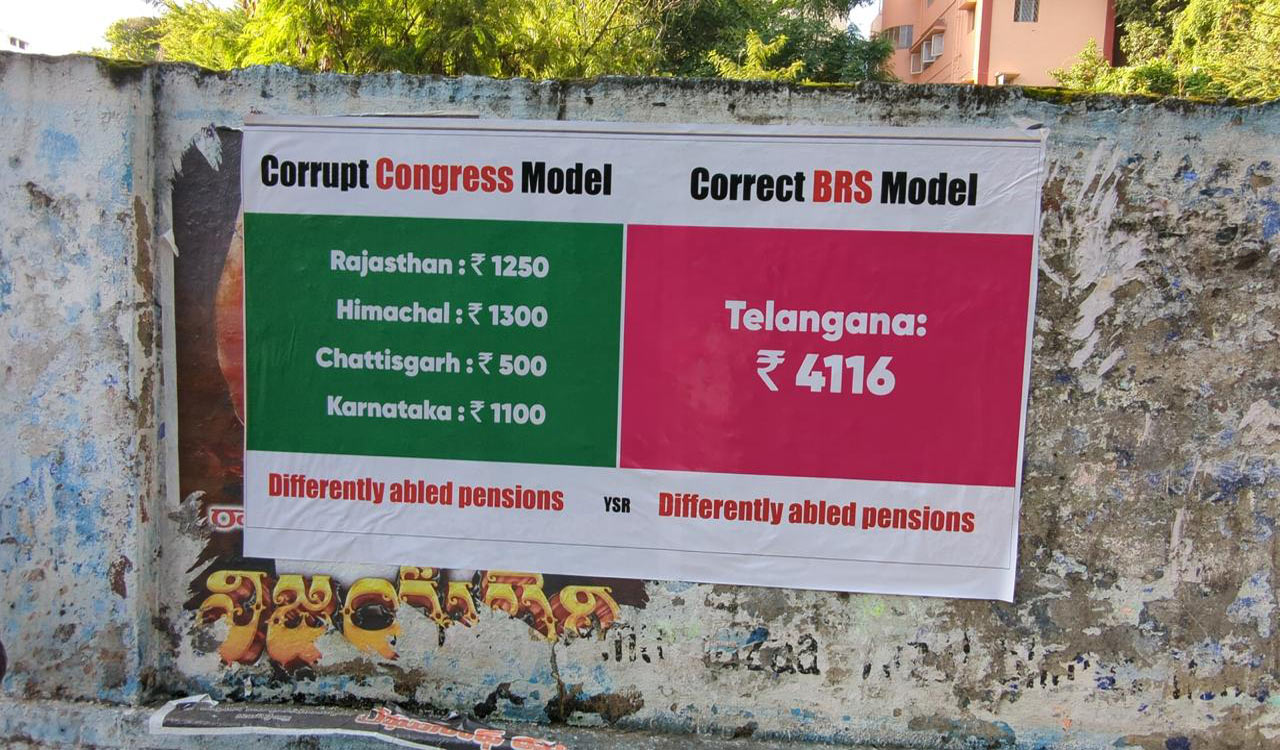 Telangana offers Rs. 10 lakh to each Dalit household under Dalit Bandhu, but Congress-ruled States do not provide any such aid. A revanth reddy, president of the TPCC, is alleged to have abused sonia and rahul gandhi while he was a member of the telugu desam party in the past, according to posters that have appeared in a few other locations. Videos of revanth reddy requesting that rahul gandhi be referred to as "Pappu" and sonia gandhi as "Telangana Bali Devatha" are being widely shared on social media sites.
మరింత సమాచారం తెలుసుకోండి: