Further cracks in India-Canada relations..!?

Amid the tense situation between india and canada, the central government has temporarily stopped issuing visas to Canadian citizens.

Is canada supporting the Khalistanis?
Khalistani supporters, who demand a separate state for the Sikhs, have become a major headache for India. In particular, the actions of the Khalistani supporters are making the indian government extremely angry. In this, the thing to be noted is that the Canadian government is constantly being accused of supporting the supporters of Khalistan. In this context, Canadian-born Khalistani leader Hardeep Singh Nijjar was shot dead by two unidentified persons last June. This incident has now taken shape. In other words, Canadian prime minister Justin Trudeau accused the indian government of being behind the shooting death of Hardeep Singh Nijjar. india condemned Justin Trudeau's comments outright. Also, the country expelled an indian ambassador to canada in connection with this issue. In retaliation, india also expelled a Canadian diplomat.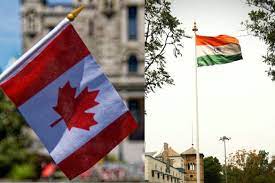 Cracks in India-Canada relations:
Amid the tense situation between the two countries, the indian embassy has temporarily stopped issuing visas to Canadians. A statement released by BLS said, "Due to operational reasons, indian visa services have been suspended from today until further notice. For more updates, please visit the BLS website." BLS International, which owns visa application centers in canada, has released information in this regard. An indian official who has given an explanation in this regard said, "It has been clearly stated. It has said what it wanted to say." For the first time since the Corona pandemic, india has stopped issuing visas.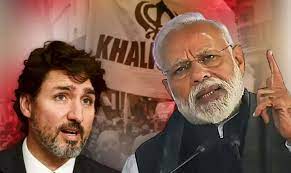 Another Khalistan terrorist shot dead:
We checked the indian Embassy website to confirm this information. But, due to technical glitch, the website is not working. Yesterday, the State Department had advised indians and students there to be alert due to the killing of Hardeep Singh Nijjar. Amidst the ongoing tension, the shooting death of another Khalistan terrorist in canada has created a stir.

మరింత సమాచారం తెలుసుకోండి: