Who gets US support..? india or Canada..?

Justin Trudeau's accusations against india were a big mistake, says a former Pentagon official. Former Pentagon official Michael Rubin has said that Justin Trudeau's accusations pose a greater risk to canada than India. He also thinks that if America has to choose who to support between india and canada, America will choose India. He said that india is a strategically more important ally of the US than canada, and canada fighting with india is like fighting an ant against an elephant. Referring to Justin Trudeau's accusations against india, he said he would not last long as prime minister and the US could rebuild its relationship with canada after he leaves. He thinks prime minister Trudeau has made a huge mistake. He's made allegations that he can't back down. There's no evidence for his allegations. There's something against the government. If not, he should explain why the government harbored a terrorist," the former Pentagon official said.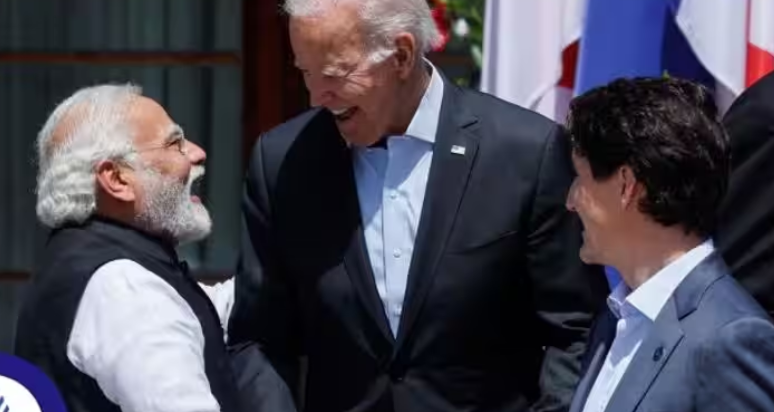 Indian-designated terrorist Hardeep Singh Nijjar was shot dead on june 18 in a parking lot outside a gurdwara in Surrey, british Columbia, Canada. The conflict between india and canada erupted after Canadian prime minister Trudeau said that india was behind his murder. Both countries ordered their diplomats out of their countries. Later, Trudeau said that in his comments he did not blame india and only said that india could have handled the issue better. But india, which did not accept it, criticized canada for not harboring terrorists and for canada to protect its reputation.
In this case, on friday he again spoke to justify his accusations against India. Canadian prime minister Justin Trudeau has said that canada had shared evidence with india a few weeks ago accusing india of being behind the murder of Hardeep Singh Nijjar. He said that he wanted to do constructive work with india and hoped that india would cooperate.
మరింత సమాచారం తెలుసుకోండి: