CWG - avinash Sable wins Historic Medal!!!
In the Commonwealth Games 2022, indian steeplechaser avinash Sable won a silver medal in Birmingham on Saturday. He clocked 8:11.20 to finish second in the men's 3000m steeplechase event. In the beginning, Sable was not in the race for a medal, but in the end, he increased his pace and when he completed the distance of 1,000 meters, he reached fourth place. Even after crossing 2,000 meters, he retained the fourth position.
But in the last 1,000 meters, he increased his speed further. When he crossed the Finish line, he was second and had ensured a historic medal for India. He clocked 8:11.20 and it was also his personal best. 
Abraham won the gold medal with a time of 8:11.15. The bronze medal went to Amos Serem of kenya - who took the time of 8:16.83.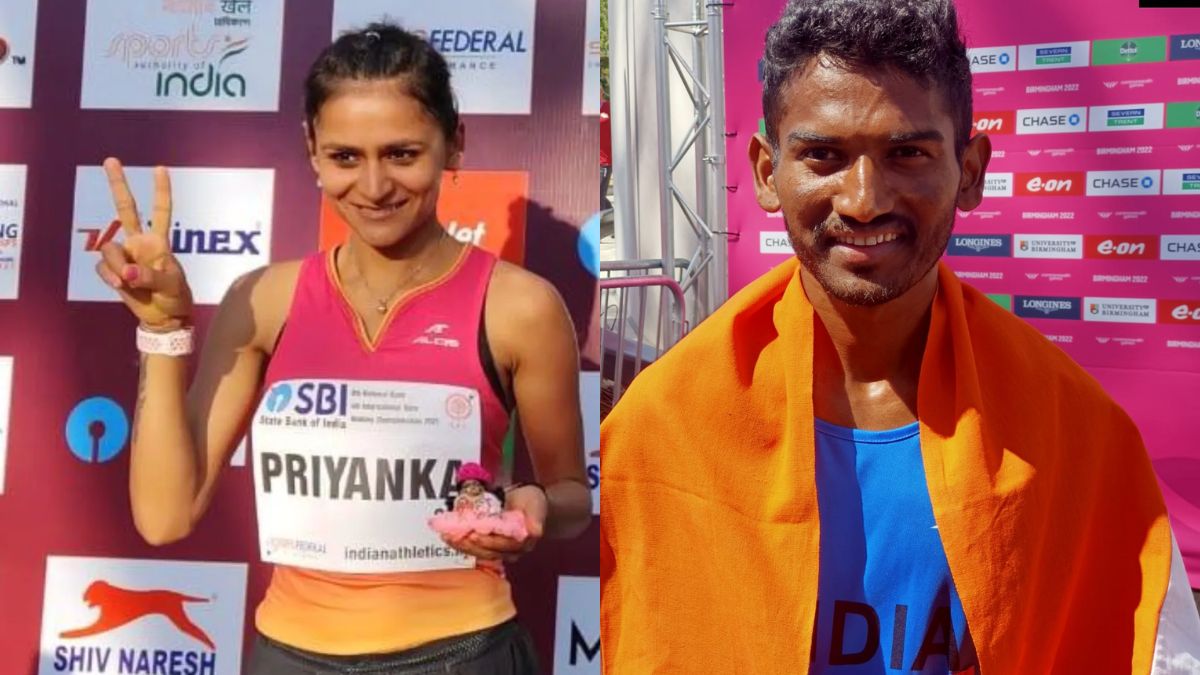 Abraham of kenya, who won the gold medal, clocked just 0.05 seconds better than Sable. Earlier, indian athlete priyanka Goswami won a silver medal for the country by finishing second in the final of the women's 10,000m race walk. He clocked 43:38.00, which was his personal best. She too appeared to be fighting for a medal in this race, but in the end, she insisted and finished second and took silver.
మరింత సమాచారం తెలుసుకోండి: