Michael Vaughan has predicted the IPL winner!!!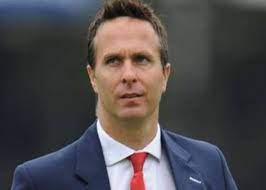 Indian Premier League started from 31st March. As soon as the 16th edition of IPL starts, cricket experts have started making their predictions about the winners. After 3 years, IPL has returned in its old style. Although like before, two matches each are not to be played with all the teams, but one has to play half the matches at home and away. In such a situation, after three years, cricket fans will get a chance to see their home team at their home. The lucknow team will play at home for the first time, so there are many venues where IPL matches will be played for the first time despite not having a team.
This exciting league is being discussed all over the world. In such a situation, the former england cricketer has made a big prediction about this season. The former england captain has told which team will win the IPL title this season. In the inaugural match, defending champions gujarat Titans and four-time IPL champions chennai Super Kings came face to face. According to Michael Vaughan, this time neither of the two teams will win the IPL title. Vaughan also did not name Virat Kohli's royal challengers Bangalore and Rohit Sharma's mumbai Indians as big contenders. According to Vaughan, this time rajasthan Royals can win IPL.
'Rajasthan Royals will win IPL 2023 title'
Before the opening match to be played in Ahmedabad, former england captain Michael Vaughan chirped and wrote, "I think this rajasthan Royals are going to win the title this year. At the end of May, they will raise the prize. The Rajasthan Royals claimed the championship of the inaugural season in 2008 for the first time, with Shane Warne serving as their captain.  Since then the team reached the finals last season and lost the title match to gujarat Titans. england captain Jose Butler had scored the most runs but could not win the title for the team. Sanju Samson-led rajasthan Royals will begin their IPL 2023 campaign on Sunday, april 2. They will face Sunrisers Hyderabad.
మరింత సమాచారం తెలుసుకోండి: