These players have no place in the indian team anymore..!?

It is said that these three players who were featured in the world cup series have no chance to play in the ODI arena anymore. The 13th ICC Men's world cup Series (ICC World Cup) started on the 5th. This series, which was held for more than 45 days with excitement, ended yesterday (Nov. 19). In the final match, the Australian team defeated the indian team by 6 wickets and won the champion title for the 6th time. Team india reached the final (IND vs AUS Final 2023) without batting all-out and especially without losing any match in this world cup series. But the indian team failed to reach the trophy at the last stage. While many were confident that india would win, australia seemed to have shattered the Indians' dream. The problem has started for the indian team since Gill got out in yesterday's world cup final. It probably intensified when star players like shreyas iyer and suryakumar yadav did not shine. The indian team faced many setbacks as they not only failed to take wickets in the middle overs but also gave away simple singles, although they performed well in the beginning of the bowling.

Just as we cannot single out any individual for the 10 wins the indian team has won in this series, we cannot single out any single individual for yesterday's defeat. As soon as Travis Head and Labuschenne formed a partnership, india seemed to have lost their grip on the match. However, some players in the indian team may be dropped or announced to rest in the ODI arena with this match. About them and the reason for it can be found here.

Suryakumar Yadav:

Suryakumar Yadav has been criticized by many people ever since he started it. It was not acceptable that india had picked him to play action in the last 20 and 15 overs. In a series like the world cup, players can add runs no matter where they land. But approaching ODIs with a t20 mindset would be wrong, he said. It was watered down in yesterday's match. So, Suryakumar's prospects in the ODI arena are very slim.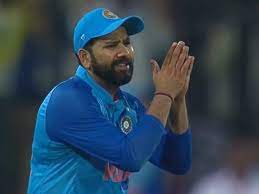 Rohit Sharma:

It is known to all that rohit sharma is most likely to retire from ODIs with this World Cup. Although age and fitness are the main reasons, the selectors will now look to give new players a chance with Shubman Gill as the opening batsman. As Rohit's place in t20 matches is not stable, fans are worried that Rohit will only be seen in Test matches from now on.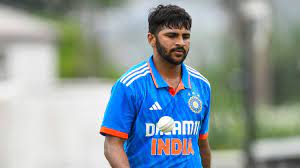 Shardul Thakur:

Team india looked at Sharduk Thakur as an all-rounder who could bat at No.8. But we haven't seen a big game from him in recent times. Although he played only 3 matches in the world cup, his dominance in the game is less. So, the indian team may look for someone else at number eight.

మరింత సమాచారం తెలుసుకోండి: