Russian journalist Dmitry Muradov, who sold the Nobel Peace prize in 2021 for about 808 billion rupees, has said it will be spent on the welfare of Ukrainian war refugees. Dmitry Muradov was the editor-in-chief of the independent newspaper Novaya Cassette. He is the recipient of the 2021 Nobel Peace prize for his work in support of free speech in Russia. Another journalist who shared the Nobel prize with her was Maria Ressa. He is the co-founder of the online magazine Rapler in the Philippines.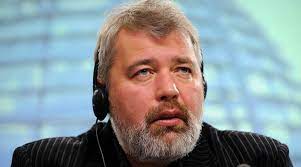 Muradov and Ressa both published intelligence messages that angered the rulers of their countries. Thereby being seen as a symbol of press freedom and freedom of speech. The newspaper ceased operations in march 2022, when the Russian invasion of ukraine began. The decision comes after the Russian government warned that media outlets operating in Russia, which refer to Russia's action in ukraine as a war, could face heavy fines or be shut down.
The Russian government refers to Russia's invasion of ukraine as a "special military operation." heritage Auctions has not released details of who auctioned Dmitry's Nobel medal. Last April, Dmitry was attacked on a train with red paint mixed with acetone. The man who carried out the attack shouted, "Muradov, this is for our boys." 
Muradov was one of the journalists who founded the Novaya Cassette newspaper in 1993 after the collapse of the Soviet Socialist Union. Six journalists and associates of the newspaper have been killed for their work since 2000. Among them is investigative journalist Anna Politkovskaya. The money from the sale of the gold medal, which was presented as part of the Nobel prize, will be donated to UNICEF's work for the benefit of Ukrainian migrant children, according to a statement from heritage Actions.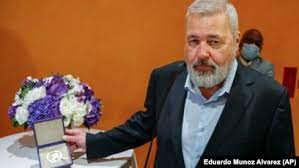 "There is a war going on; the important message is that people need to understand that they need to help the most vulnerable people," Muradov said in a video released by heritage Actions.
మరింత సమాచారం తెలుసుకోండి: