Dipika Chikhlia Reacts To Om Raut Kissing kriti sanon Outside Tirupati: 'They Don't Care Anymore'
In a recent interview, 'Ramayan' fame, Dipika Chikhlia reacted to the controversy of Om Raut kissing kriti sanon outside a temple. The former expressed her displeasure.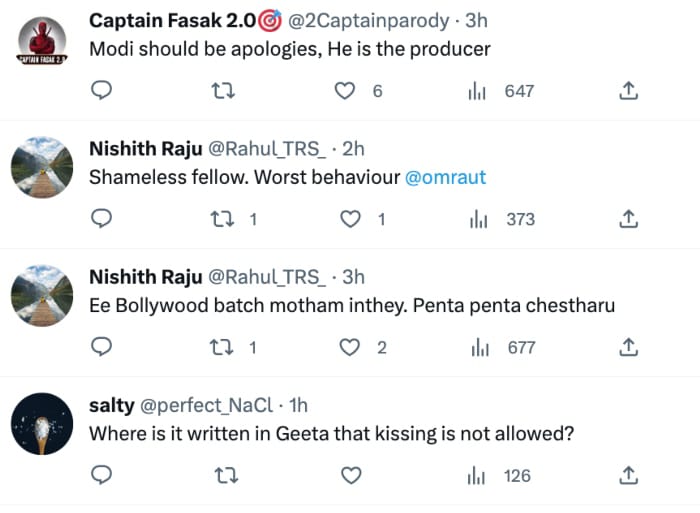 Dipika Chikhlia is one of the most famous actresses, who rose to fame with her stellar performance in Ramanand Sagar's television show, Ramayan. The show was undoubtedly one of the iconic television shows that even made a record in the Limca Book of World Records for being the most-watched mythological series. For the unversed, the veteran actress played the role of 'Sita' in the iconic show. Now, Dipika has reacted to the controversy that was fuelled when Adipurush director, Om Raut kissed actress, kriti sanon outside a temple in Tirupati.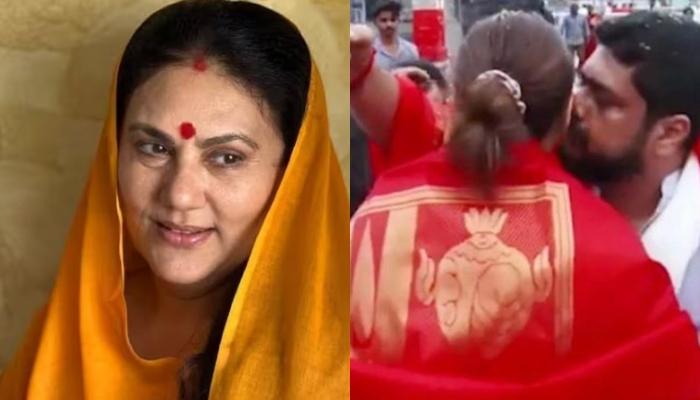 Dipika Chikhlia on Om Raut kissing kriti sanon outside a temple in TirupatiIn an interview with Aajtak.in, Dipika Chikhlia expressed her displeasure on the same and said that the actors of today's generation neither understand the character nor they understand their emotions. The veteran actress went on to say that perhaps the actors from today's time haven't connected with Ramayana spiritually and have just taken it as a film.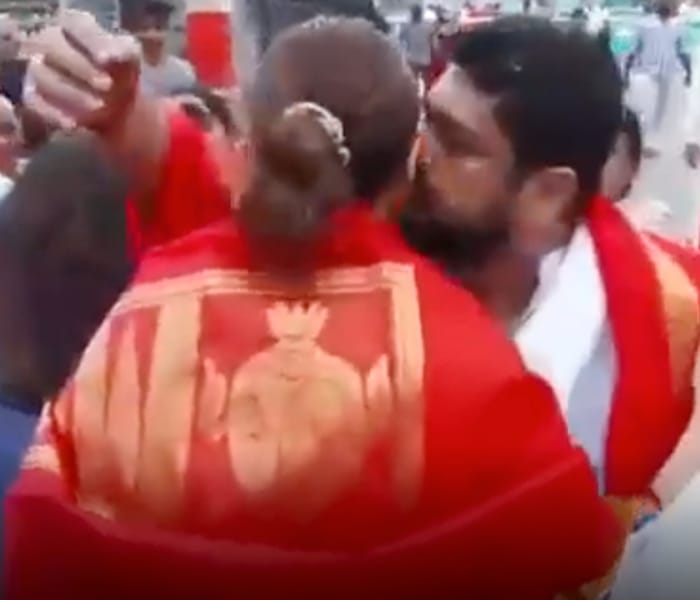 Talking about Om Raut kissing kriti sanon controversy, Dipika said that Kriti is an actress from today's generation and kissing and hugging someone can be considered as a sweet gesture for her, but she must have never thought of herself as 'Sita'. The actress then said that today's actors and actresses take characters as a role and don't care about it anymore after the project is over. Elaborating on the same, Dipika shared: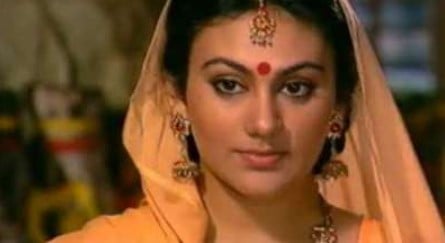 "I believe this is a big problem with actors of this generation, as they neither get into the character nor understand its emotions. For them, Ramayana must have been just a film. Perhaps they haven't connected with it spiritually. Kriti is an actress of today's generation. In today's era, kissing or hugging someone is considered a sweet gesture. She must have never thought of herself as Sita Ji. It becomes a matter of emotions. I have lived the character of Sita, while today's actresses just consider it a role. After the film or project is over, they don't care anymore."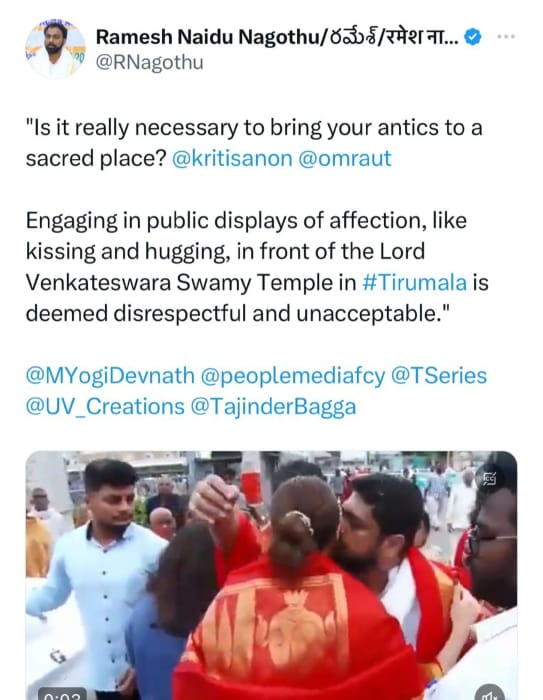 In the same interview, Dipika Chikhlia recalled the days when she played the iconic role of 'Sita' in the popular show, Ramayan. Talking about the same, the actress shared that when they used to shoot for the same show, people never dared to call them by their names, some even came to touch their feet. The actress shared that they were treated in such a way as if they were God. Sharing her views on Om Raut kissing Kriti, the actress then shared that she never did anything that would hurt people's sentiments. Talking about the same, Dipika revealed: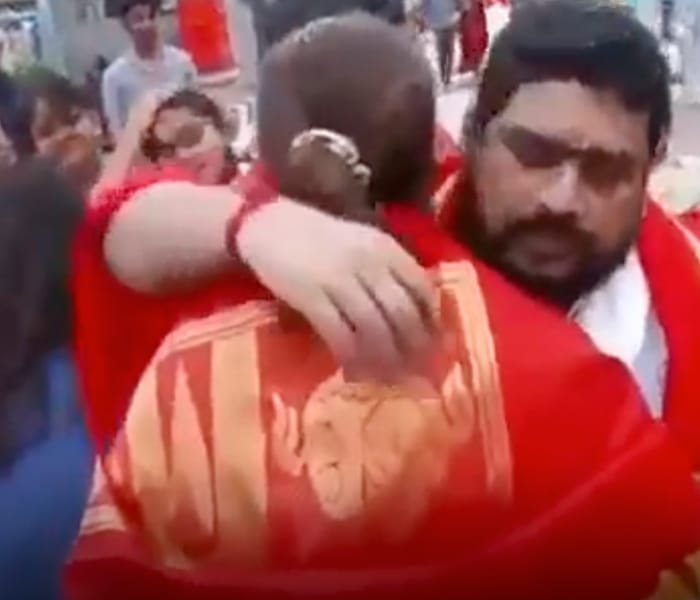 "If we about us. No one dared to call us by our names on the set. When we were in our characters, many people would come and touch our feet right on the set. It was a different era. At that time, they didn't see us as actors; they considered us Gods. We couldn't even hug anyone, let alone a kiss. Adipurush actors will get busy with their next projects after the release (of the film) and might forget about their characters. But such a thing never happened to us. We were treated as if we were gods who descended from above and lived in this world. This is why we never did anything that would hurt people's sentiments."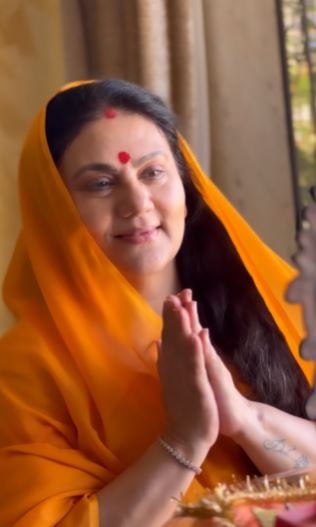 When kriti sanon got a kiss from Om Raut outside a temple in TirupatiOn june 7, 2023, Adipurush actress, kriti sanon and director, Om Raut were papped outside tirumala Venkateswara Temple. The pictures of the same have been doing rounds on social media, where Om Raut could be seen giving Kriti a kiss on the cheeks as they bid goodbye. However, such an incident made a stir on the internet and gave rise to a controversy.


The netizens started bombarding the comments sections as soon as the pictures went viral. Some users called the incident shameless. bjp State Secretary, ramesh naidu also made a comment against it and questioned if it was necessary. However, he later deleted the comment.

మరింత సమాచారం తెలుసుకోండి: