There is no need to introduce ram Charan. He began as a telugu hero before becoming a sensation across all of India. The journey of the actor has been amazing, and he has a sizable global fan base. After his spectacular wins with rrr at the Oscars, Golden Globes, HCA, and other awards shows, Charan is currently enjoying his 37th birthday on march 27.

One of the highest-paid and most marketable actors in South indian cinema is ram Charan. He was introduced as the telugu megastar Chiranjeevi's son and made his debut in Chirutha, where he made an impression with his first appearance. After then, he appeared in numerous box office hits including Maghadeera, Rangasthalam, Orange, Yevadu, and others that went on to become the highest-grossing telugu movies. With that, it is clear that Charan has dedicated his life to his work and achieved financial success.

Massive net worth

Ram Charan makes a tonne of money. He reportedly has a net worth of 175 million dollars, or roughly Rs 1370 crore in indian rupees. As a producer and actor, movies provide the majority of his revenue.
Annual revenue and the Cost of a film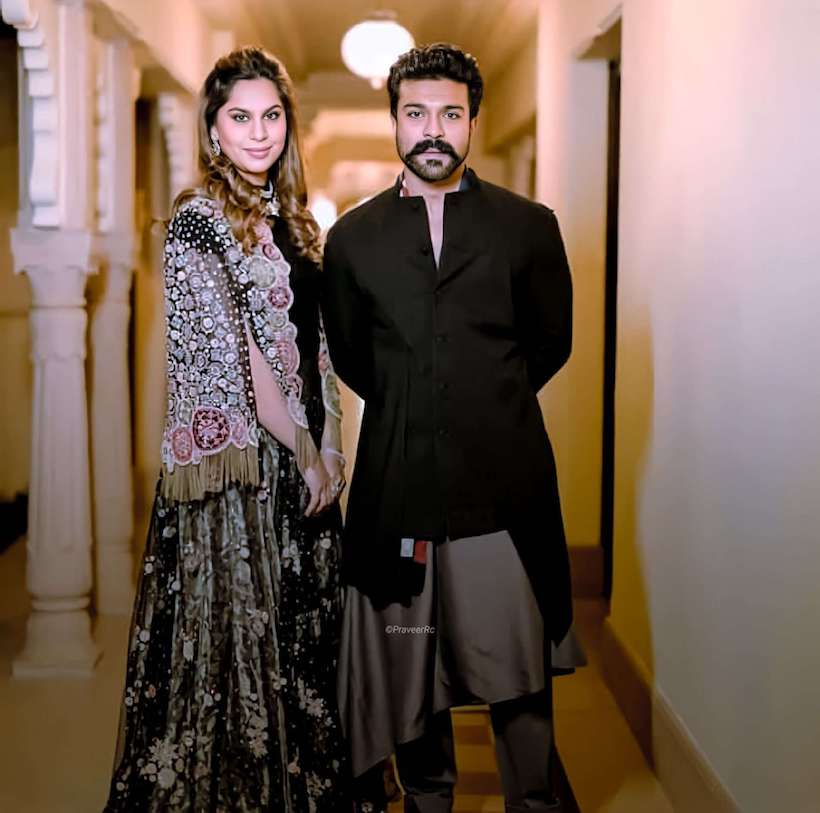 Since he appears in high-profile films and represents well-known businesses, it is unknown how much money he makes annually. However, it is alleged that he charges between 15 and 17 crore rupees for a film and receives an annual salary of 30 crore rupees. For his part in SS Rajamouli's rrr, which won Oscars for the popular song Naatu Naatu that he performed alongside Jr. ntr in the movie, the celebrity reportedly demanded a salary of Rs. 40 crores, according to media outlets like Koimoi and GQ.
Brand recommendations

Ram Charan also pays a hefty fee for commercials while endorsing numerous well-known businesses. His average revenue per product and brand is Rs 1.8 crores. According to lifestyle Asia, he has promoted 34 different companies, including Pepsi, Tata Docomo, Volano, Apollo Jiya, hero MotoCrop, Frooti, and more.
Opulent homes in mumbai and Hyderabad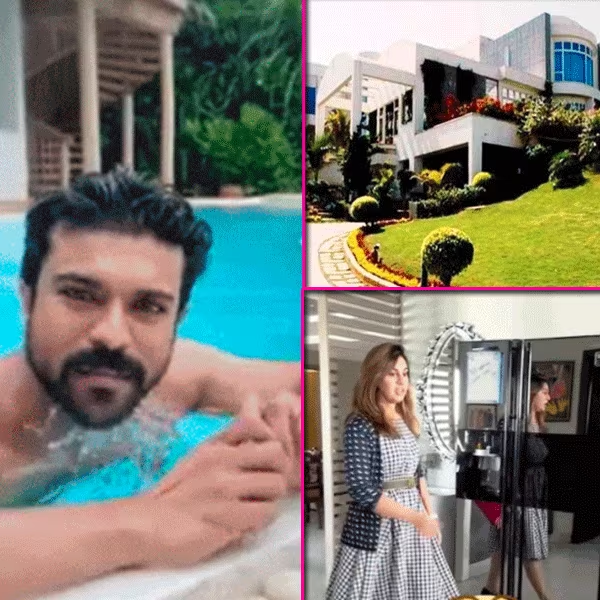 The biggest actor in Tollywood, ram Charan, resides in a lavish home in hyderabad with his parents, Chiranjeevi, Surekha, and wife Upasna. According to Housing.com, the mansion, which is supposedly valued Rs 30 crores and has opulent amenities including a swimming pool, gym, temple, king-size bedrooms, and more, is located in one of Jubilee Hills' wealthy subdivisions. The bungalow is a contemporary paradise with a touch of history, covering 25,000 square feet.
The collection of pricey, modified vehicles
Ram Charan enjoys driving. In addition to the extravagantly priced Mercedes Maybach GLS 600, Charan also has a ferrari Portofino, audi Martin V8 Vantage, Rolls Royce Phantom, Range Rover Autobiography, and Aston Martin. He apparently also had several of his automobiles personalized, which likewise costs an astronomical sum, according to HT.

Businesses owned by ram Charan

Ram Charan is not just an actor, but also a producer. He founded konidela Productions, a production company in his family's name, and finances his father Chiranjeevi's movies. khaidi No. 150, Chiranjeevi's 150th movie, was supported by him and grossed more than Rs 164 crore at the box office. The following film, Sye Raa narasimha Reddy, which had a budget of between Rs 270 and 300 crore and starring A-list stars like amitabh bachchan, Nayanthara, and others, brought in enormous sums for the production company.
Owns a flight operation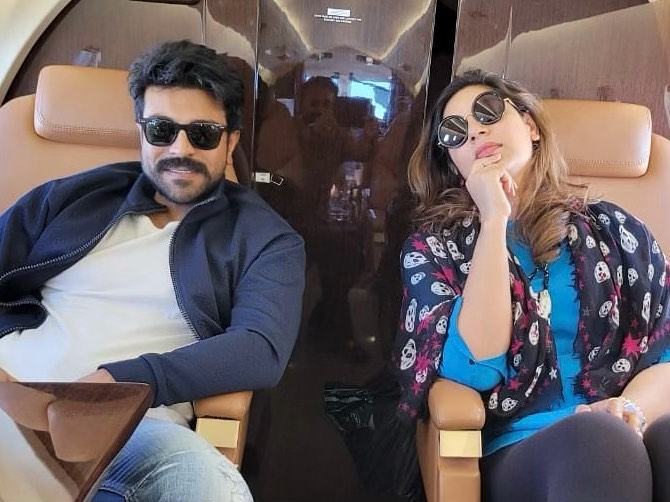 Ram Charan frequently travels with his wife upasana when not at work. Additionally, he is the owner of TruJet, a daily 5-8 flight airline. He is one of the few famous people who owns a private aircraft, and he frequently travels with his wife to locations like the US, New York, Africa, and other locations.
High-end and fashionable brands

Ram Charan is another actor that is in style. He dresses in designer labels such as Gucci, Maybach, Louis Vuitton, Hermes, and others. He also wears clothing with an international flair. His wife is also up to date on fashion. upasana is the owner of some extremely expensive designer items.

 

 








 




మరింత సమాచారం తెలుసుకోండి: