India's Michael Jackson's birthday today..!

Prabhu Deva, who made his mark in the indian film industry through dance, is celebrating his fiftieth birthday today. He was born on 3rd april 1973 in Mysore. His father Mugur Sundar is credited with bringing him to the world of dance. Prabhu Deva's father's role in growing up to be admired in the indian film industry is huge. It was Mugur Sundar who was able to reach such a great place in the prabhu deva dance. Prabhu Deva's father Mugur Sundar was a great choreographer. He learned acting and dancing from his father.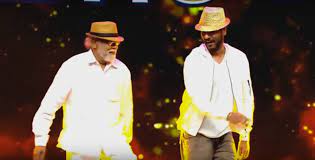 Prabhu deva started his career as a choreographer with Kamal Haasan's Vetri Vizha. After that, his life changed. Prabhudeva's father was also his biggest critic. Although prabhu deva has given various masterpieces, his father Mugur Sundar appreciated him only for one film. It was for Prabhu Deva's directorial debut, Nuvvostanande Nenotandana, that Mukur Sundar praised his son. prabhu deva gave a blockbuster hit movie in tamil called pokiri after this prestigious praise from his father. Subsequently, he shone as a director in Bollywood.
Prabhu deva is fondly called the Michael Jackson of india by his fans. bollywood superstar salman khan is Prabhu Deva's ardent fan, which is why he was cast in the direction. Although prabhu deva was a Bharatanatyam dancer, he created a style of his own with the song Mukhapula featured in the film Kadhalan.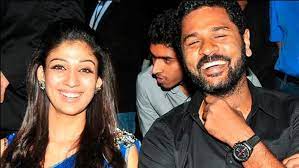 Prabhu deva married Ramlat in 1995. Three children were born to them. Only one son died of cancer in 2008. prabhu deva, who separated from his wife, became familiar with Nayanthara and eventually it turned into love. After divorcing his first wife in 2011, prabhu deva was preparing to marry Nayanthara. But due to a sudden disagreement, they both broke up and separated in 2012. Nayanthara's split also marked a turning point in Prabhu Deva's career. After breaking up with Nayanthara, he went on to become a leading director in bollywood by directing successive hits. It is noteworthy that he married a doctor named Himani in 2020.
మరింత సమాచారం తెలుసుకోండి: