The first half of episodes of wednesday, a live-action Netflix series written by alfred Gough and Miles Millar, were directed by none other than the incredibly appropriate Tim Burton. All the elements come together to make wednesday a suitable coming-of-age, dark fantasy/horror story that stands up to the eponymous Addams Family moniker when you add fresh, eerie theme music from renowned composer Danny Elfman.
Jenna Ortega plays the cello-wielding wednesday Addams as she is coerced by her infatuated parents Morticia (Catherine Zeta-Jones) and Gomez (Luis Guzmán) into attending Nevermore Academy, just like her mother did years earlier. Ortega is our newest young Scream queen in the making thanks to her roles in Scream (2022) and Ti West's X. The unhappy kid must deal with growing pains throughout the eight episodes of this debut season, including family mysteries, romantic interests, and bothersome roommates. The plot of wednesday is compelling enough to keep things moving at a brisk clip, even though it frequently follows the high school drama beats that seem repetitive and are similar to other Netflix originals like Fear Street and Do Revenge.
It's significant to understand that Nevermore is the kind of school where everyone is considered an outcast. This includes creatures like wednesday, who is only now learning to control her new, unheard-of visions, werewolves, sirens, gorgons, and individuals with telekinetic or psychic skills. She shares a room with cheerful and colourful werewolf Enid Sinclair (Emma Myers), who turns out to be a bit of a late bloomer in that she hasn't "wolfed out" yet. Both in their shared room and in terms of personality, the two make for an entertaining contrast, yet they end up being fairly fond of one another. Enid is just one of many students who come into contact with wednesday as she actively looks into a horrific string of local crimes and tries to unearth the secrets that the school and its staff are trying to conceal.
Speaking of performances, Charles Addams' original aesthetic is admirably honoured by the cast in the Netflix series Wednesday. Even though the character only cracks a hint of a smile a few times over the entire season, Jenna Ortega thoroughly commits to the part of Wednesday. She effectively manages to blend the dry humour and addictive pessimism of the character.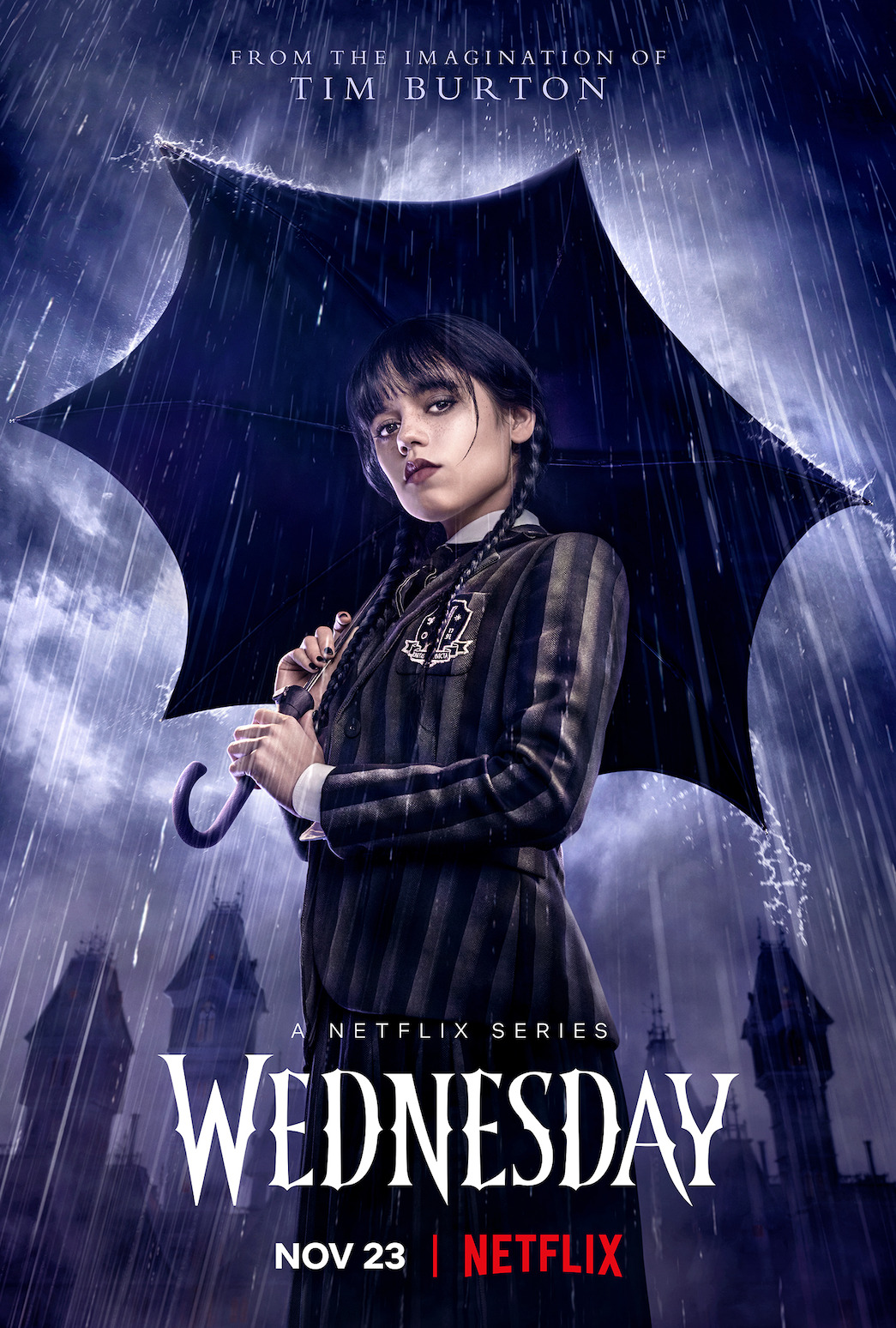 With its gorgeous set design, this Netflix series is incredibly captivating. It's clear that wednesday was filmed on location in romania because the opulent buildings and breathtaking backdrops feel just as significant to the characters as they do. In some episodes, the cinematography really shines through, often beautifully illustrating the absurdity of Wednesday's monochromatic lifestyle in contrast to her rainbow-loving roommate's saturated side of the room.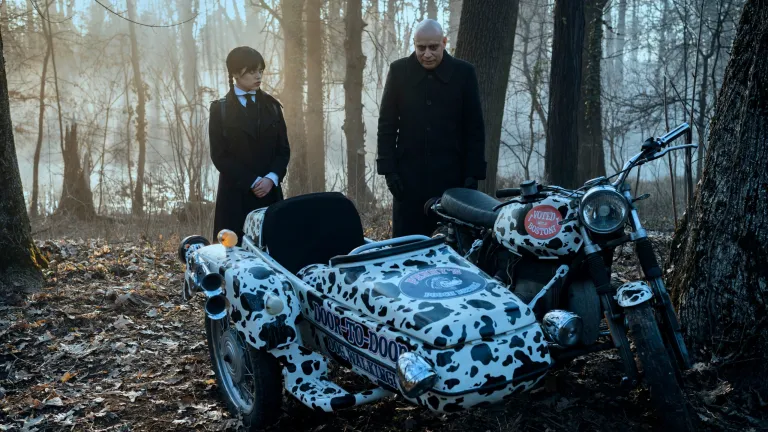 The two are often framed in front of their stained glass spider web window, which looks out over the Nevermore campus and the city of Jericho, and their dorm is split down the middle. Netflix has succeeded in capturing the actual ambiance of the Addams Family better than other earlier adaptations based solely on visual narrative.
Even though wednesday isn't exactly a ground-breaking Netflix original or even inherently profound, it does have some incredibly entertaining performances, revives some endearingly nostalgic characters with posh, and has an engaging enough plot to keep viewers interested throughout its eight-episode run.

మరింత సమాచారం తెలుసుకోండి: