India's first Covid Nasal Vaccine launched...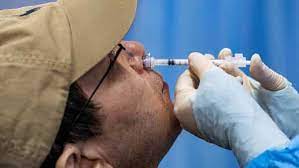 India's first Nasal Covid vaccine has arrived. Union health Minister Mansukh Mandaviya, Science and technology Minister jitendra singh on thursday launched Bharat Biotech's Intranasal Covid Vaccine Incovacc (iNCOVACC) on the occasion of Republic Day. This is the first India-made vaccine to be given through the nose. The iNCOVACC vaccine was earlier named BBV154. On december 23, 2022, the Union health Ministry had approved Bharat Biotech to make this nasal vaccine.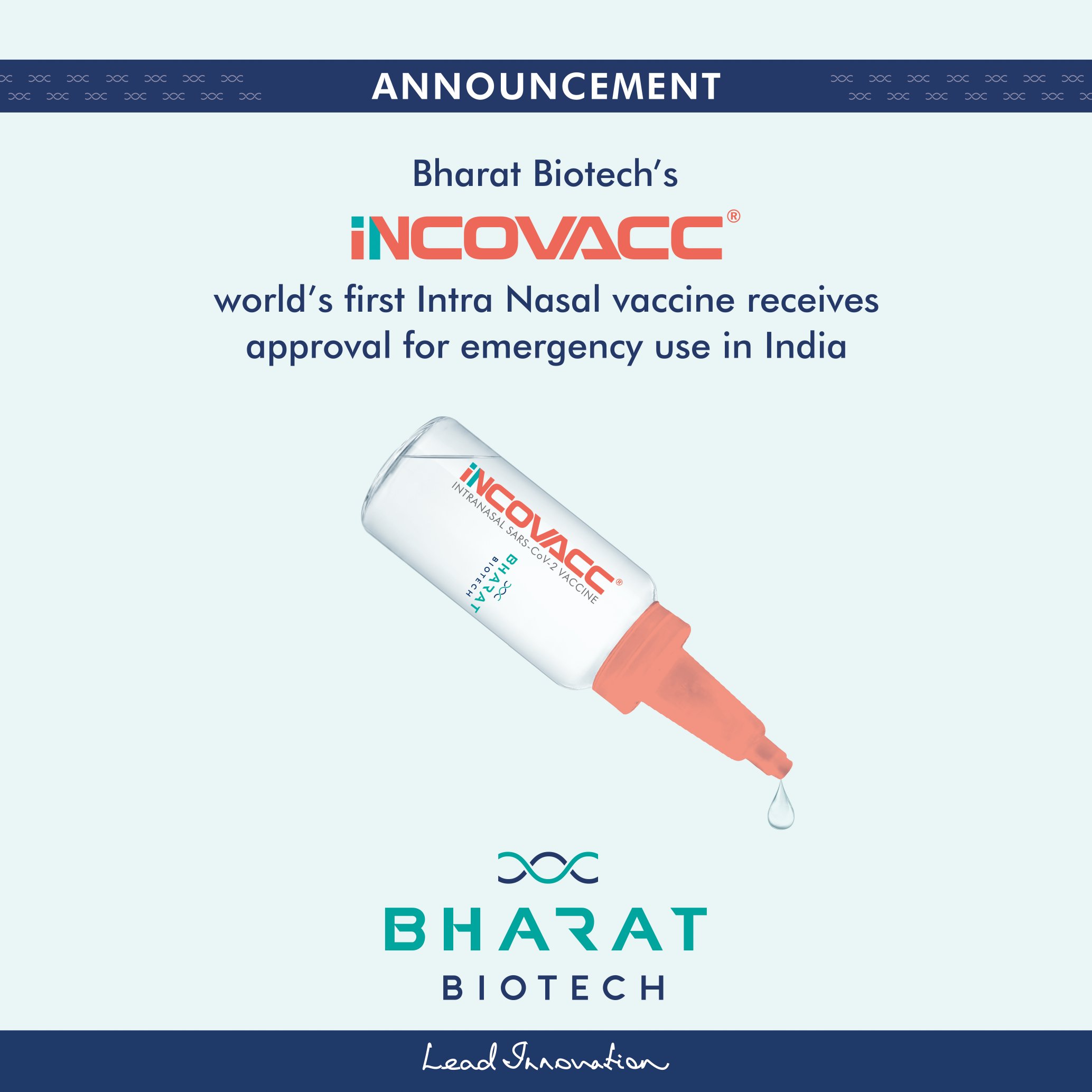 The drugs Controller General of india (DCGI) approved the nasal vaccination BBV154 in november for a restricted usage in adults as a heterologous booster dose. Bharat Biotech had stated that iNCOVACC will cost Rs 800 in private hospitals. While it would cost Rs. 325 per dose for the government of india and State Governments.
iNCOVACC joins the Covid 19 program
As a booster shot, this vaccine will be administered. A booster dosage may be administered separately from the initial dose in a heterologous booster dose. According to a statement from the Hyderabad-based company, the vaccine showed promising results in three phases of clinical trials. It will be initially implemented in exclusive hospitals. This vaccine has also been included by the government to the Covid 19 vaccine programme. 
Vaccine will be given through nose
The Nasal Vaccine will be administered by spraying through the nose to prevent corona infection, thus the recipient will not have a shot in the arm. 
Prior to this, their arm gets shot with every vaccine administered by another company. However, 2-2 drops of intranasal solution will be placed in each nostril. The application of this vaccine won't hurt.
మరింత సమాచారం తెలుసుకోండి: