Coronavirus: The 5th variant's level of risk-Dangerous...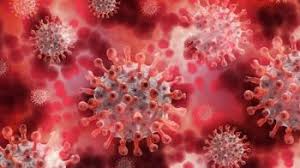 The cases of Covid-19 infection in the country have started increasing rapidly once again. Within 24 hours, about 3,000 new cases have been reported from Covid. The figures of death due to Covid infection are also increasing in the country. Two patients each in Delhi, karnataka and Punjab, while one patient has died in Gujarat. Every day more than 2,000 cases are coming to the fore for the last few days.
Omicron's new variant XBB.1.16 is believed to be responsible for the ever-increasing cases of Covid infection in the country. people are also expressing the apprehension of the fourth wave of Covid in the country. In such a situation, let us know from the experts that how dangerous is the fifth variant of Covid, how dangerous it can prove to be for the public.
What is XBB.1.16 variant?
Dr. Charu Dutt Arora, working as a virologist at Amerihealth, Asian Hospital, says that XBB.1.16 is a new variant of Omicron. Due to this variant, suddenly Covid cases have started increasing in Maharashtra. Its first case has come to the fore in the country in February. The XBB.1.16 variant spreads rapidly, with additional mutations in its nucleotides and amino acids. It can neutralize both the immunity obtained from the vaccine and the natural immunity formed after infection. It can infect people even after vaccination. Every day more than 40 percent cases can be reported in the country. It is also capable of neutralizing hybrid immunity.
మరింత సమాచారం తెలుసుకోండి: