There was commotion when a coach of the mountain train from Coonoor to Mettupalayam derailed. However, no harm was done. train service between Coonoor - Mettupalayam has been cancelled.

A large number of tourists come to the Nilgiris district due to the summer season. They are interested in traveling by Nilgiri hill train. Due to this, it is very difficult to get a seat in the mountain train. In this case, despite the end of the summer season, the number of tourists has not decreased due to the postponement of the opening of schools. Many tourists to Nilgiris are interested in mountain train travel.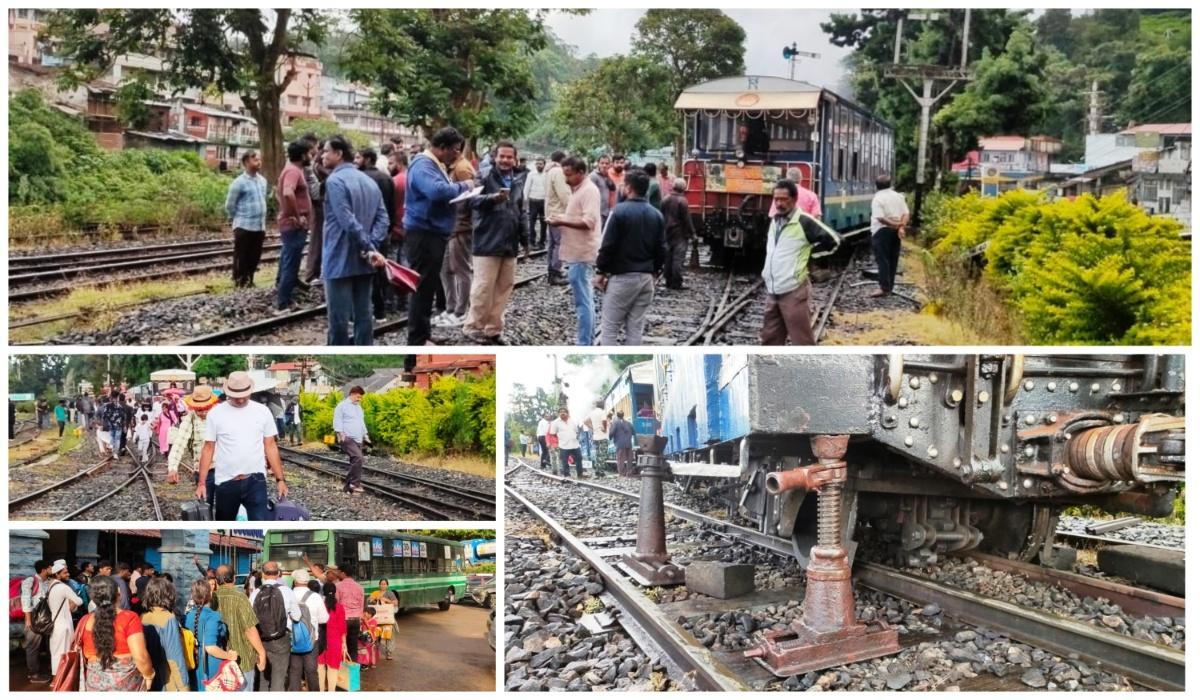 Tamil Nadu governor RN ravi enjoyed traveling with his family in this mountain train yesterday. In this case, the Nilgiri Hill train departed from Coonoor to Mettupalayam on thursday at 3 pm. The last coach of the train derailed after a few meters from Coonoor railway station. Due to this, the train stopped moving forward. When the railway staff stopped the train and inspected the train, it was found that the wheels of the last coach of the mountain train had derailed. Due to this, the train service from Coonoor to Mettupalayam was cancelled.

The train derailed near Coonoor railway station without incident. All 175 people traveling in the train were safely disembarked and sent to Mettupalayam by special buses. The derailment of the UNESCO heritage Nilgiri Hill train caused a stir.

మరింత సమాచారం తెలుసుకోండి: