VA Durai was left with no money..!? Rajini, Suriya's biggest help..!?

He has done films with leading actors like Rajini, Vijayakanth, Vikram, and Suriya. tamil film producer VA Durai passed away last night. He was 69. He was involved in production management at Ratnam and later started a production company named Evergreen International. He has recreated films of leading actors like Rajini, Vijayakanth, Vikram, and Suriya. Especially Rajini's baba was the production supervisor of the film.
 He also produced several films including Pitamagan, Gajendra, Looty, Lalvi, and Prabhamanavan. VA Durai, who was ill for the past few days, had a leg amputated due to diabetes. After that, he died while undergoing treatment. Many celebrities are also condoling his death. Earlier in March, a video released about him asking for help who was in a financial crisis created a stir. In the video, it was said that VA Durai was unwell and was staying at his friend's house with no one to look after him.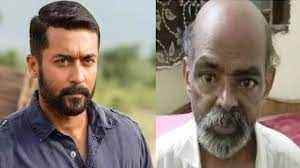 He is also said to have sustained serious injuries on his legs. The producer's friend had said in the video that it would be good if someone helped Durai in this difficult situation. It was reported that actor Rajini contacted VA Durai over the phone and consoled him saying that he would take care of him, don't worry, and accepted the entire medical expenses. Following this, actor surya offered VA Durai Rs 2 lakh for his initial treatment. Similarly, actors vikram and lawrence -Latest Updates, Photos, Videos are a click away, CLICK NOW'>raghava lawrence helped in the medical treatment of Durai. VA Durai produced Suriya's blockbuster film Pitamagan directed by Bala. Vikram, surya, Laila, and Sangeeta are in the lead roles in the film. Pitamagan, released in 2003, became a huge hit in Tamil. It is noteworthy that the film has won National Awards, Filmfare Awards, and many more.
మరింత సమాచారం తెలుసుకోండి: