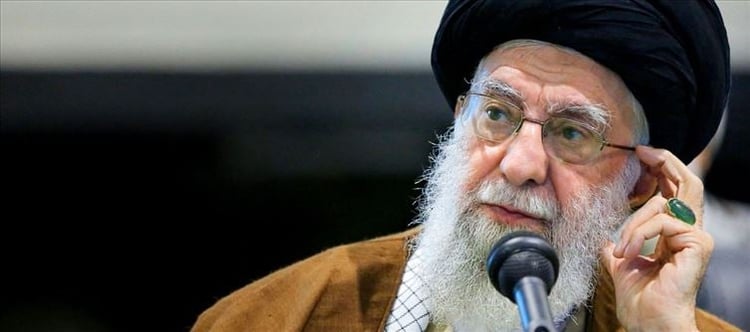 Iran's supreme Leader, Ayatollah ali Khamenei, declared on sunday that israel has suffered a "defeat" in its fight against the Iran-backed Palestinian terrorist group Hamas. Since gunmen rushed across the border on october 7, killing roughly 1,200 people, largely civilians, according to Israeli officials, israel has been bombing the Hamas-ruled Gaza Strip. According to the Hamas leadership, Israel's air campaign and ground invasion have murdered over 12,300 people in the confined Palestinian region, including over 5,000 children.

Khamenei stated in an address at an Islamic Revolutionary Guard Corps aerospace force facility in Tehran that "the defeat of the Zionist regime (Israel) in Gaza is a fact." "Advancing and entering hospitals or people's homes is not a victory, because victory means defeating the other side," that's what he stated. Khamenei said that "despite massive bombings" of Gaza, israel had "so far failed" to achieve its professed goal of eliminating Hamas.

"This incapacity reflects the inability of the united states and Western countries" that support israel, he continued.

Iran, which financially and militarily supports Hamas, lauded the october 7 bombings as a "success" but denied any direct involvement.

Since the 1979 Islamic revolution, Tehran has made support for the Palestinian cause a cornerstone of its foreign policy.

According to Khamenei, israel has "killed thousands of children without remorse" because "Zionists consider themselves to be a superior race."

During his visit, the Revolutionary Guard's aerospace force displayed new defense systems and drones, according to state media, and Khamenei examined a "Gaza" drone.

According to the official news agency IRNA, the army also displayed Fattah 2, an enhanced version of a hypersonic missile that debuted in June.

Khamenei encouraged Muslim nations having official links with israel to "cut off" these ties and suspend commerce.

"Some Islamic governments... have not yet condemned (Israel's actions in Gaza), but this is not acceptable," he went on to say.




మరింత సమాచారం తెలుసుకోండి: