What else this nightclub gives special???
Who has said that devotion to god can be done only by sitting in the temple or in the house of worship. If there is reverence in the mind, even while dancing in the nightclub, god can be remembered and this is represented by the Groove Nightclub of Argentina. read about this amazing club on yoga day-Latest Updates, Photos, Videos are a click away, CLICK NOW'>international yoga day 2022.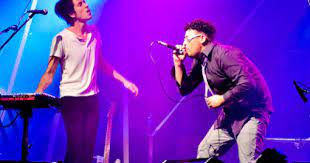 The specialty of this luxurious club is that there is both singing and dancing, but those songs are not movie based. The entire music in this club is of sanskrit songs. Know what else this nightclub gives special?
No Liquor, No NonVeg but Fun Unlimited
This club serves only fruit juices and it does not serve alcohol and non-vegetarian. people coming here can enjoy delicious vegetarian food. The objective of this nightclub is to give people a calm spiritual atmosphere by removing stress. Mantram, meditation, music and dance are also given special care here. At present, 800 people can enter this nightclub simultaneously and can take advantage of the special facility here.
This club has got a unique name of yoga Rave
Located in Buenos Aires, Argentina, there is also a yoga guru in this nightclub who teaches people Pranayama and other things in addition to different types of yogic activities. Due to the dance program on yoga and sanskrit songs, this night club has also been named as yoga Rave Party. 
మరింత సమాచారం తెలుసుకోండి: