Are you a virgin?... shruti Haasan's fitting reply..!?

Actor Kamal Haasan's elder daughter, shruti haasan, is crawling in the cinema as a versatile person like her father. As she currently has no film opportunities in Tamil, she is turning her attention toward the telugu film industry. In telugu, she is getting more opportunity to act with leading actors. shruti haasan was the actress in two pongal releases, megastar Chiranjeevi's Walter Veeraiya and bala Krishna's film Veera simha Reddy.
Currently, the film Salaar directed by kgf fame prashant Neel, shruti haasan will be seen opposite bahubali actor Prabhas.
The film is being created with a great budget and is slated to release in this year itself. Apart from this, shruti is also acting in an english film The Eye. Currently living in Mumbai, she is in love with a great doodle artist named Shantanu.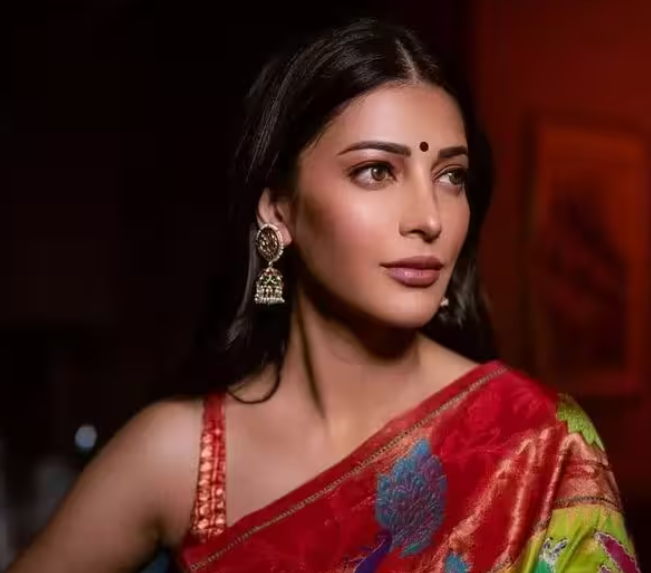 Both are currently living together in the same house in Mumbai. In this case, recently actress shruti haasan answered to her fans through Instagram. She openly answered many questions asked by fans. During this discussion, some wild and bad questions were also asked. She has responded to that too.
Accordingly, a netizen asked if whether she is a virgin. Seeing that a netizen had misspelled Virgin in english, shruti gave the man a good reply asking him to spell Virgin correctly first. Someone else asked if they wanted to date her and if it was possible. shruti replied no to this and quietly silenced him. Her answers are now going viral on social media.
మరింత సమాచారం తెలుసుకోండి: