Popular singer admitted in hospital due to Hemorrhage..!?

Popular singer bombay Jayashree has been admitted to the hospital in a coma due to a brain hemorrhage, according to reports.

Hemorrhage in the brain:

Earlier, Jayashree reportedly traveled to bombay to attend a concert in England, where her health is reported to be deteriorating. bombay Jayashree, who was staying in a hotel room in Liverpool, London, said that she had severe neck pain last night (March 23). It is also reported that bombay Jayashree was lying in a coma when her roommates went to check on her as she did not come out of the room to have breakfast and lunch.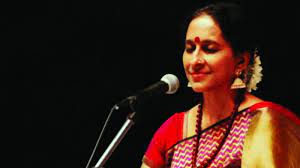 Coma:

In this case, there are reports that bombay Jayashree, who is admitted to the hospital in a coma, has to undergo surgery and may be sent to chennai by air. bombay Jayashree, a renowned Carnatic music singer, has also sung Tira music songs in several languages including Tamil, Kannada, Telugu, Malayalam, and Hindi. It is noteworthy that bombay Jayashree was recently awarded the sangeetha Kalanidhi Award by the music Academy.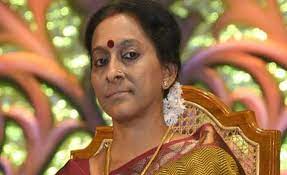 Music:

Hailing from a musical family background, bombay Jayashree also received the Padma Shri, one of India's highest honors, in 2021. Born in Calcutta, bombay Jayashree learned Carnatic music from her childhood and later became a popular Carnatic music singer. However, bombay Jayashree's voice reached every corner of the world with the song 'Vaseekara' in the 2001 film Minnele, composed by harris Jayaraj, and attracted fans from all walks of life. After that, bombay Jayashree has sung in the music of harris Jayaraj, 'Mudharkanave' in Majnu, 'Chudtum Vilichudare' in Ghajini, 'Yaaro Manatile' in Dham Dhoom, 'Unakinle Nane' in Pachaikkili Muthucharam, 'Onra Renda Aasigal' in Kakka Kakka.
In this case, bombay Jayashree's fans are wishing her a speedy recovery on social media including Twitter.

మరింత సమాచారం తెలుసుకోండి: