Actress Sunny Leone, 42, still has a stunning appearance in her most recent photos. After making her debut in Cannes recently, where she enlivened the red carpet with her stunning looks, she and her family took a brief trip to the Maldives. The Baby Doll song actress posted some wonderful pictures of their vacation to instagram in response.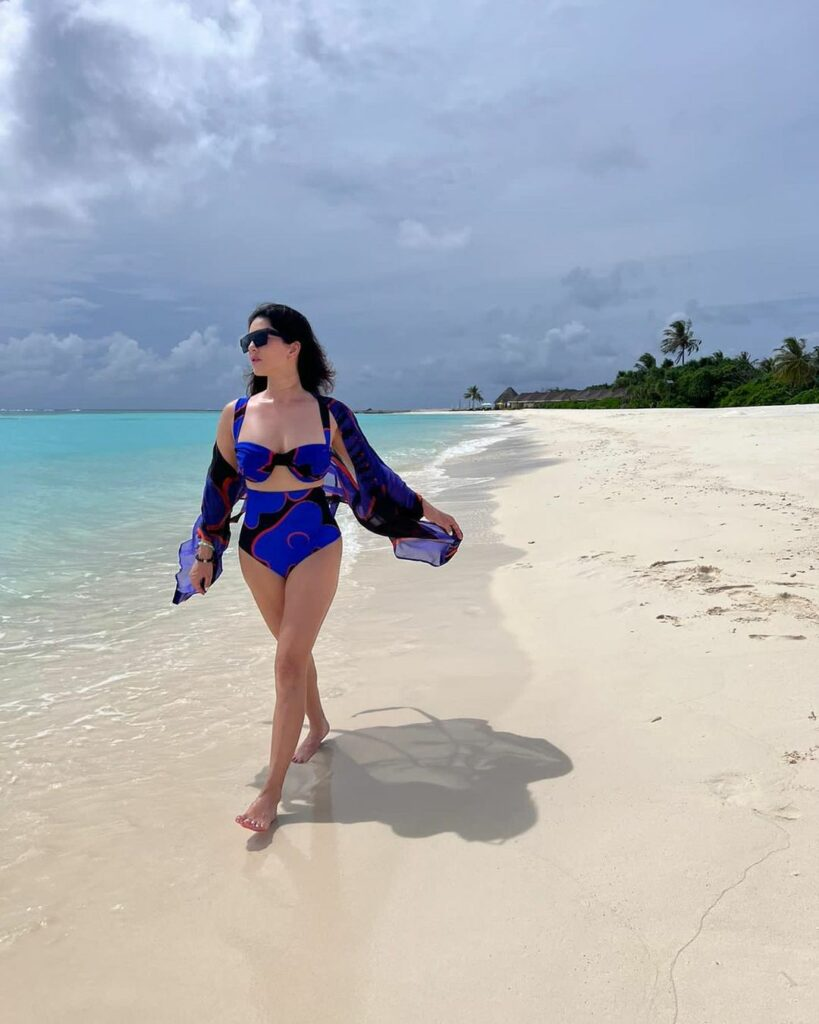 To get to the point, she just wrapped up a picture session for Schön! Magazine, where she as predicted looked simply stunning. She looked amazing in a braless black jacket and white formal trousers. Her style was straight off of a magazine cover, and it will undoubtedly make the indian summers even hotter as her oomph factor raises the temperature.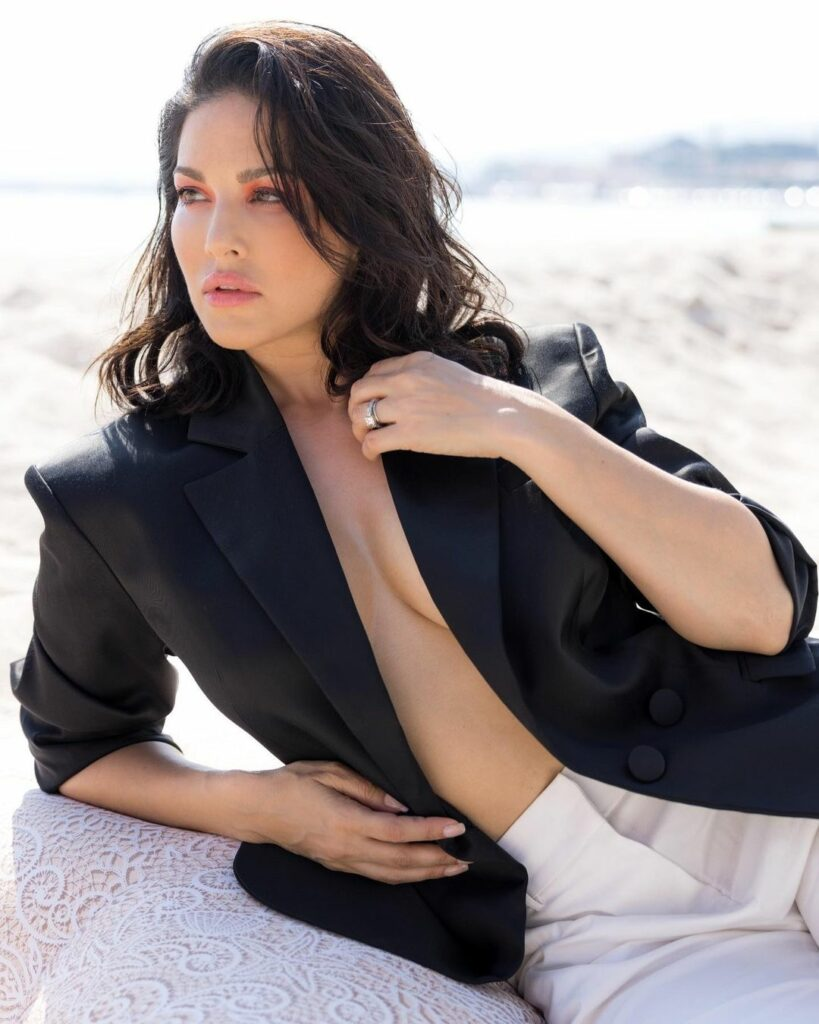 People often cite Sunny as an excellent example of how to balance personal and professional obligations. She has achieved the ideal balance between her personal and professional lives, allowing her to have the best of both worlds while still treating her admirers to these hot shoots.
She posted a video on instagram on sunday in which she can be seen posing in front of beautiful seas. She wrote "Beach time!!" as the post's caption.  She upped the glam factor with her sizzling appearance in a green bikini and huge sunglasses while showing off a natural makeup look.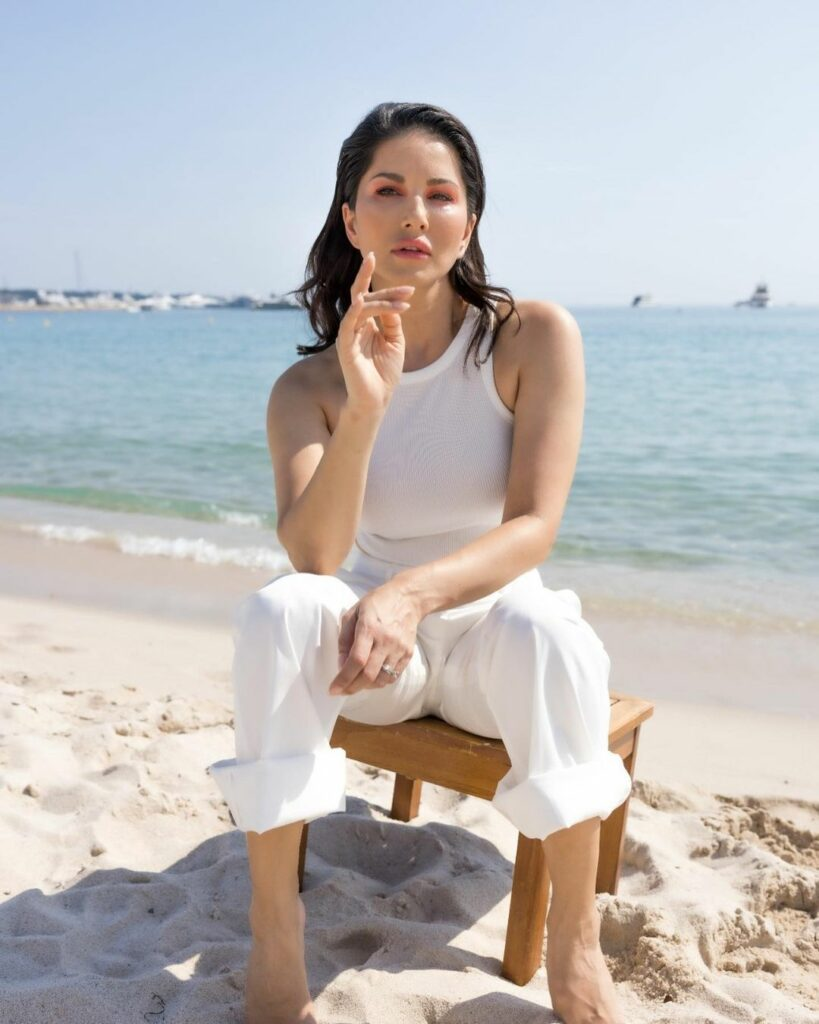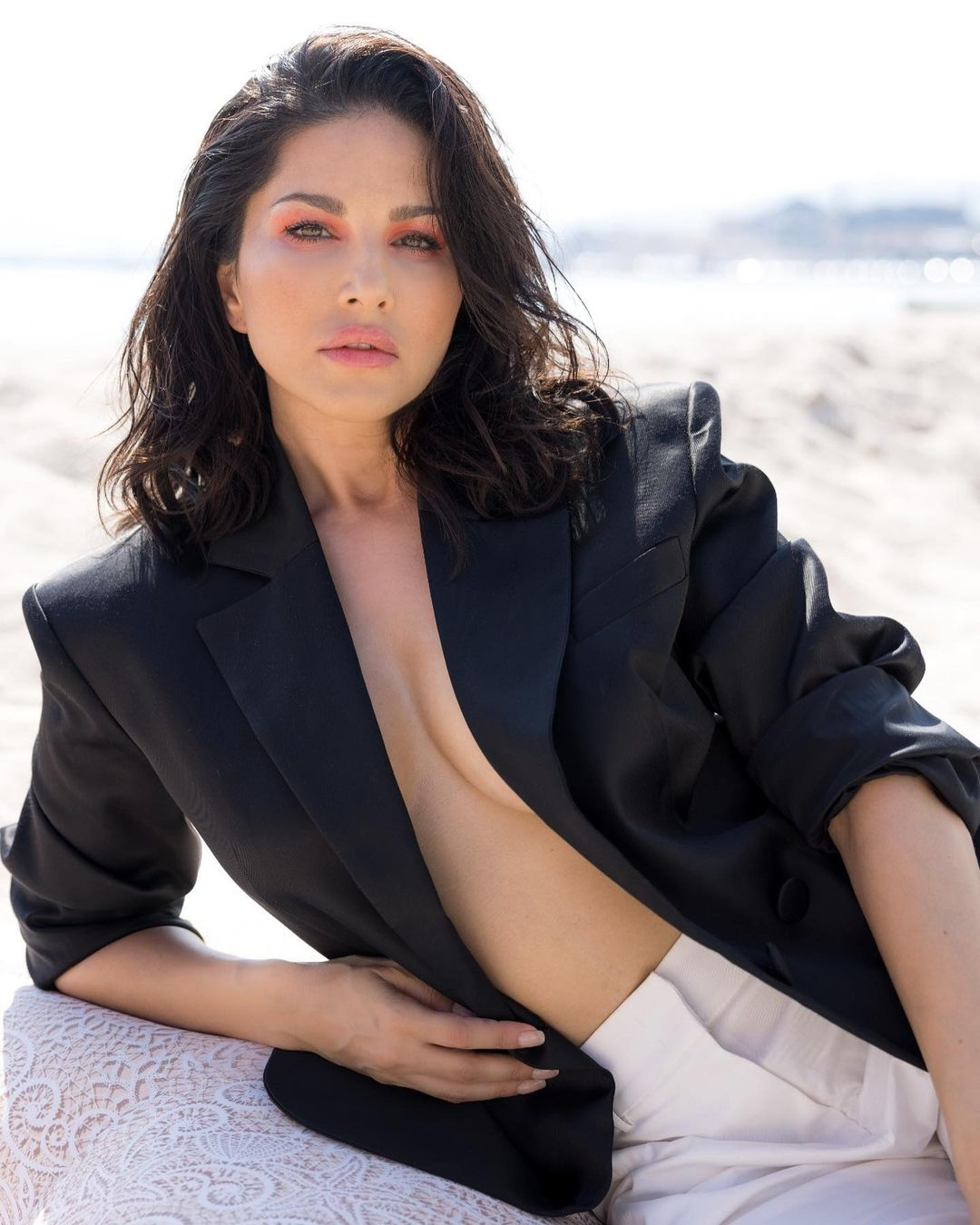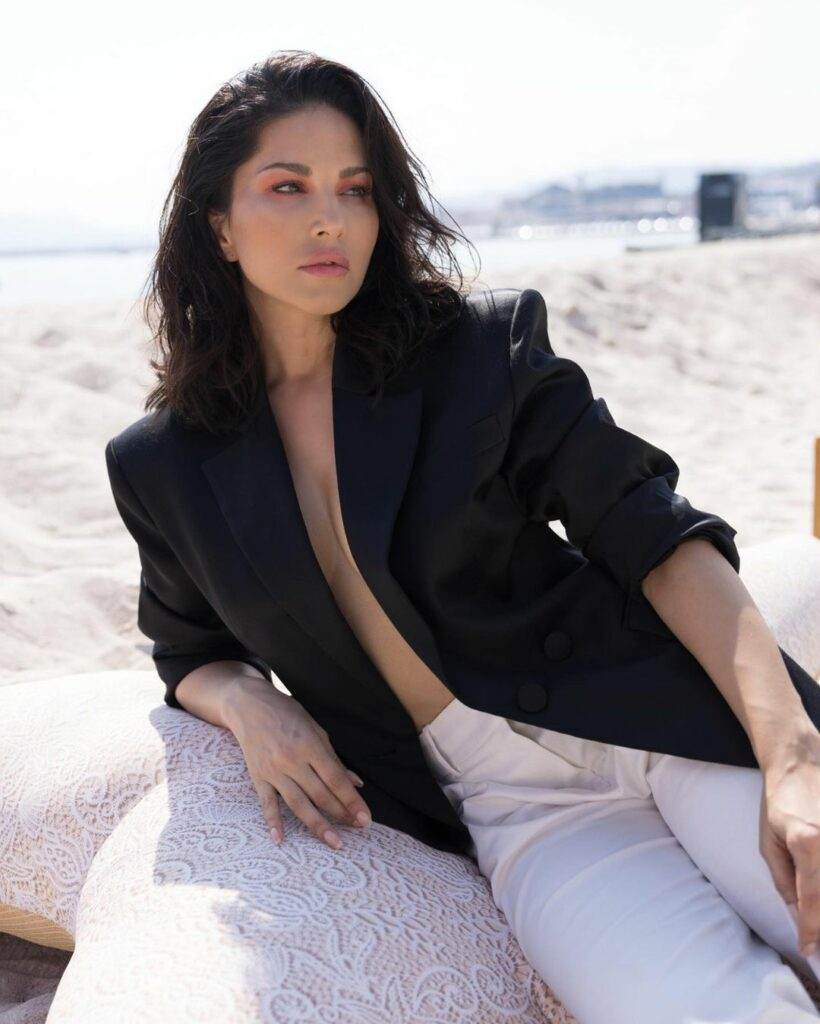 మరింత సమాచారం తెలుసుకోండి: