Jessica Alba's portrayal as Sue Storm, a.k.a. The Invisible Woman, in the films Fantastic Four and Fantastic Four: Rise of the
silver
Surfer may be what made her famous. She played the lead part of Max Guevara in the
james cameron
television series Dark Angel, which will be remembered by her most ardent followers. Along with the late Paul Walker, Alba also starred in the successful movies Good Luck Chuck and Into the Blue. Not all of her roles, though, have been glaring flops. According to IMDb ratings, these are the top 5 Jessica Alba films.
5. Sin City: A Dame To Kill For (2014) - 6.5/10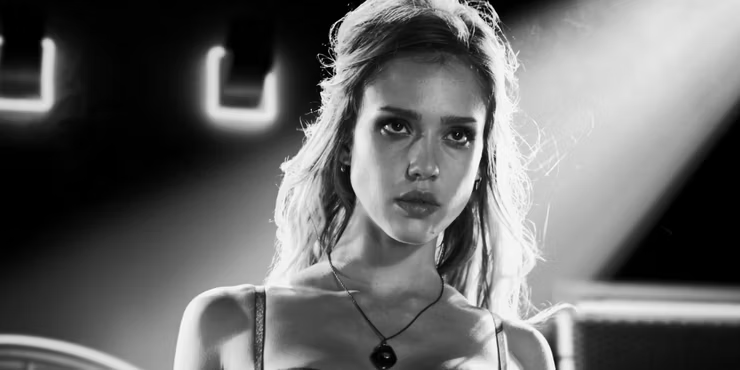 Jessica Alba returns to the character of Nancy Callahan, a stripper at the well-known Kadie's Bar in Sin City. Nancy plays the lead in the short story "Nancy's Last Dance" in this 2014 follow-up to the 2005
movie
, receiving a more prominent part. This
movie
may have been released nine years too late, as it barely made back $39 million of its $65 million budget at the box office.
4. Awake (2007) - 6.5/10
With a $32 million domestic gross and a $8 million budget, Awake was one of Alba's most grossing films. Despite this, neither her followers nor moviegoers in general frequently recall it. Perhaps as a result of the negative reception it received from critics and the harsh criticism anesthesiologists levelled at its assertions on anaesthetic awareness.
3. Entourage (2015) - 6.6/10
The main cast of the famous HBO series Entourage returned to their roles in this 2015 film version, playing a gang of up-and-coming
film industry
friends navigating Hollywood. Fans consider it to be one of Alba's best performances, despite the fact that she just made a cameo and played a fictionalised version of herself.
2. Machete (2010) - 6.6/10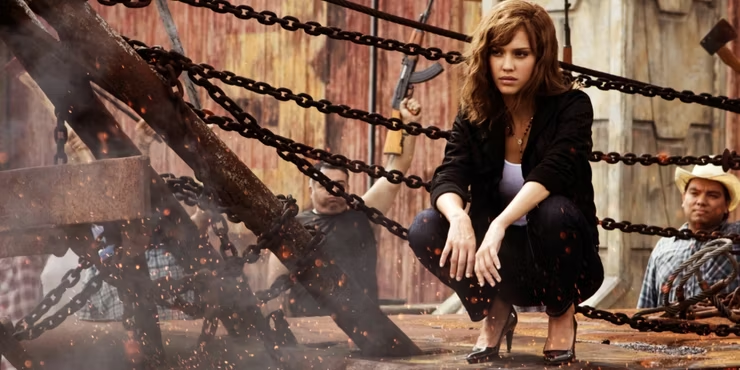 The Spy Kids movies, in which Alba also features, are a spinoff of this 2010 exploitation action
movie
, which fans may not be aware of. Sartana Rivera, an immigration officer trapped between the law and her family, is portrayed by Alba alongside Danny Trejo as the movie's title Machete.
1. Sin City (2005) - 8/10
Sin City: A Dame to Kill For's predecessor was a significantly bigger hit than its follow-up, earning $160 million on a $40 million budget while earning acclaim from both critics and viewers. In addition to Jessica Alba, it also stars Bruce Willis, Benicio del Toro, Clive Owen, and Mickey Rourke. Interestingly, the
director
of the
movie
gave no scripting credit since he believed it was a direct adaptation of the Frank Miller graphic novel.
మరింత సమాచారం తెలుసుకోండి: