Sam ready for Bollywood..!? salman to romance Samantha..?

Samantha is one of the sexiest and most talented actresses in South indian cinema. She is now focusing on bollywood as well. At the same time knocking on the doors of Hollywood.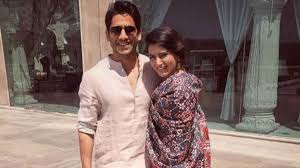 Personally, she and her ex-husband naga chaitanya announced their split last year. Since then both celebrities have been busy in film life. samantha in particular has been bustling around the spiritual, fitness, cinema, and web series all over the place.
Samantha recently starred in the awesome romantic film Kaathu Vaakula Rendu Kaadhal. samantha, who is busy acting in many more films, is currently co-starring with Vijay devarakonda in Kushi. While the first shooting of the film was taking place in Kashmir, it was reported that Vijay and samantha were involved in an accident.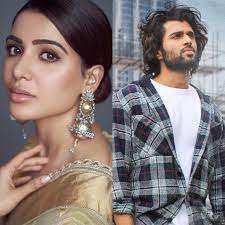 The crew explained that everyone was fine. samantha, who has just finished shooting for Shaakuntalam, is set to star in the hollywood film Arrangements of Love.It has been reported that samantha will be starring in salman Khan's 'No Entry Mein Entry' in Bollywood.
Commenting on the film, director Anees Bazmee said that the script of 'No Entry 2' is over. salman liked the story. It is a very comedic film. There are many episodes and fans are waiting to see what happens in the second part.

మరింత సమాచారం తెలుసుకోండి: