Sania mirza Shoaib Malik divorce: Sania Mirza's marriage is broken! heart pain is written on an instagram story 
Sania mirza Instagram: The news of a rift in the marriage of sania mirza and Shoaib Malik has been coming for a long time. It is being said that both have been divorced.
All is not well between tennis star sania mirza and cricketer Shoaib Malik and there are signs one after the other. The news of their divorce has been coming for a long time and it is being said that they will announce it in a few days. Once again there are indications from Sania's instagram story that the two are not together. According to media reports, Sania and Shoaib are legally separated and are waiting for some important issues to be resolved.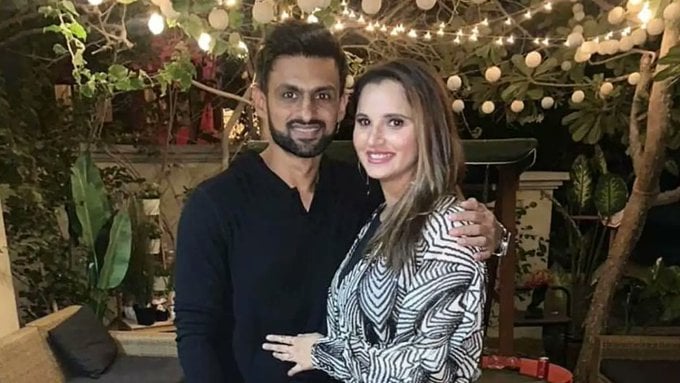 Sania mirza instagram Post, for the past few times, the news of Sania Mirza's social media posts is being speculated about the disturbance in her marriage. The tennis star has shared a poem in an instagram story. The meaning of the poem is that if your heart is heavy then you should take a short break. It is speculated in this story that both have formally separated. There are also reports in the Pakistani media that the two are legally separated. At present, he is taking a final decision on the son and some other issues. 
Shoaib had posted on Sania's birthday. This month, sania mirza celebrated her birthday with special friends in India. Shoaib Malik had also wished him on his birthday, but no response has been given to Sania. There are also reports of Shoaib Malik's affair with Pakistani actress Ayesha Umar. Recently, the chat show both of them has also gone live in Pakistan, but it seems that their relationship has now broken
మరింత సమాచారం తెలుసుకోండి: