Vani Jairam: Famous singer vani Jairam is no more, recently received Padma bhushan Award, and has sung more than 10,000 songs
Vani Jairam passed away: Famous singer vani Jairam is no more in this world. She has been found dead in her house in Chennai. Vani Jairam passed away: Veteran singer vani Jairam passed away. She breathed her last at the age of 77. She was found dead on 4 february at her residence in Chennai. At the same time, her husband Jairam also breathed her last in 2018.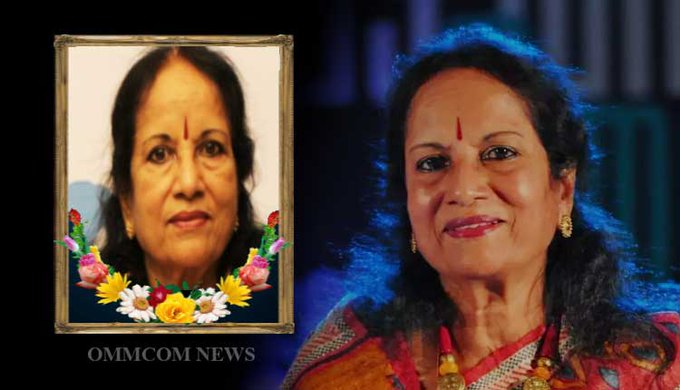 Vani sang more than 10,000 songs in many indian languages and was recently honored with the Padma bhushan Award. In a career spanning over five decades, celebrated singer Vani jayaram lent her voice to several songs in several languages including Tamil, hindi, Telugu, Malayalam, Assamese, and Bengali. She has sung in more than 19 languages and has won National Film Awards and State government Awards. 
Born on november 30, 1945, vani Jairam got her big break in the 1971 hindi film 'Guddi', in which she sang for composer Vasant Desai. She is remembered for her song 'Hum Ko Mann Ki shakti Dena'. He did M.S. Viswanathan, K.V. Has worked with many legendary composers like Mahadevan, Chakravarthy, Ilaiyaraaja, and Satyam.
Padma bhushan Award was received last month
The government of india last month honored playback singer Veena jayaram with the Padma bhushan award, the third-highest civilian award for her contribution to music, for completing 50 years in the film industry. On january 25, the government of india honored vani Jairam with this third-highest civilian award. After this, there was an influx of people congratulating the veteran singer.
మరింత సమాచారం తెలుసుకోండి: